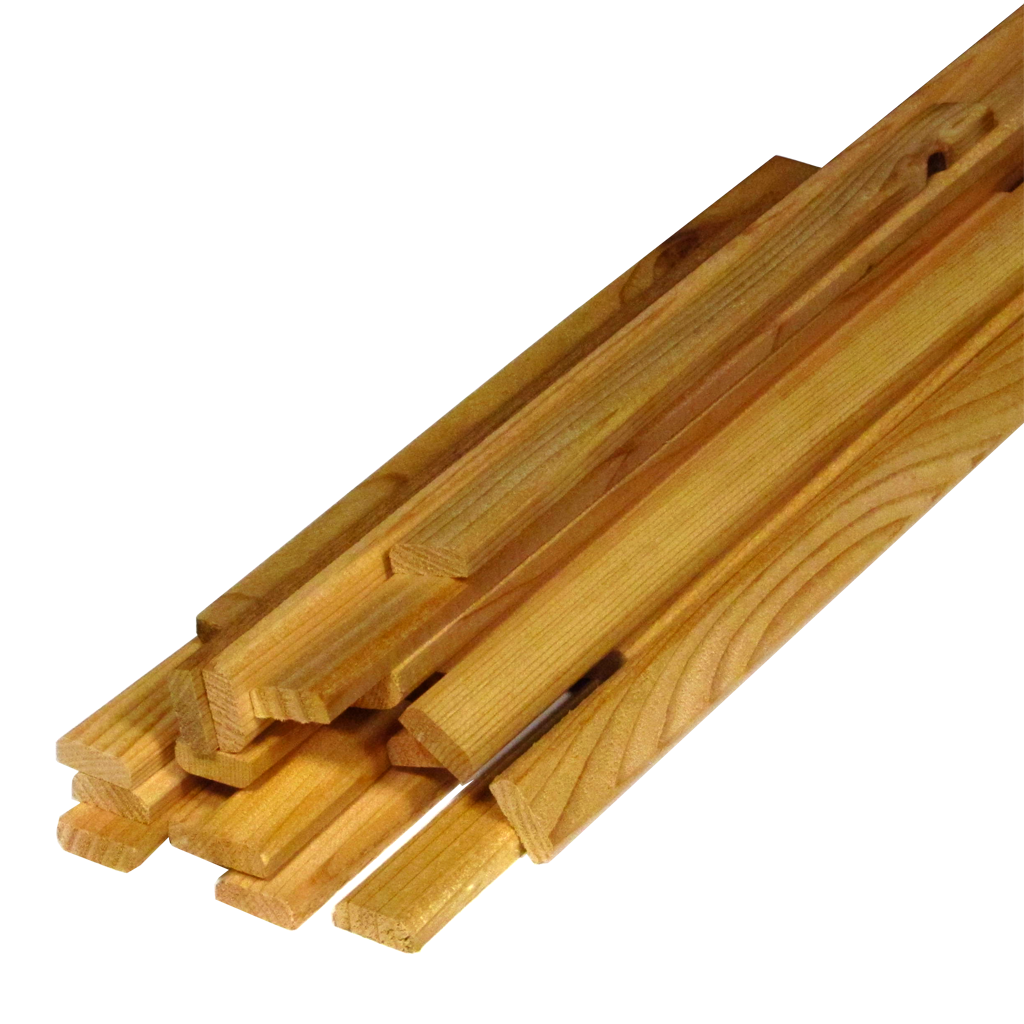 One pound of Western Red Cedar Logs for customizing and creating miniature log furniture. The possibilities are only limited by your imagination! 
The Red Cedar Logs measure 5/16 inch thick by about 7/8 inch wide, flat on one face and rounded on the other, with variable lengths up to 20 inches. The logs shown in the photo had almost exactly 300 inches of Red Cedar Logs (~25 feet). 
The Red Cedar Logs are compatible with our Lakeside Retreat Log Cabin kit, #CK505, and may
be used to make log furniture (the furniture in the photo uses about half a package of logs), outbuildings or accessories, houses for birds or gnomes, or other projects around your house or garden. Plus, Western Red Cedar is one of the most weather resistant woods found in America! The extra thickness of these logs allow them to be used in sections that are structural on their own without the need for an underlying wall to apply them to, so your design can go from concept to reality in fewer steps. These logs are easy to cut, stack, carve, and glue, and are beautiful and durable in use.

Detailed photo instructions and cutting list are included to create the furniture shown in the photos.

Please note, this product is packed by weight and every pack will be slightly different.
Our product is recommended for adult hobbyist and children ages 13 and up.