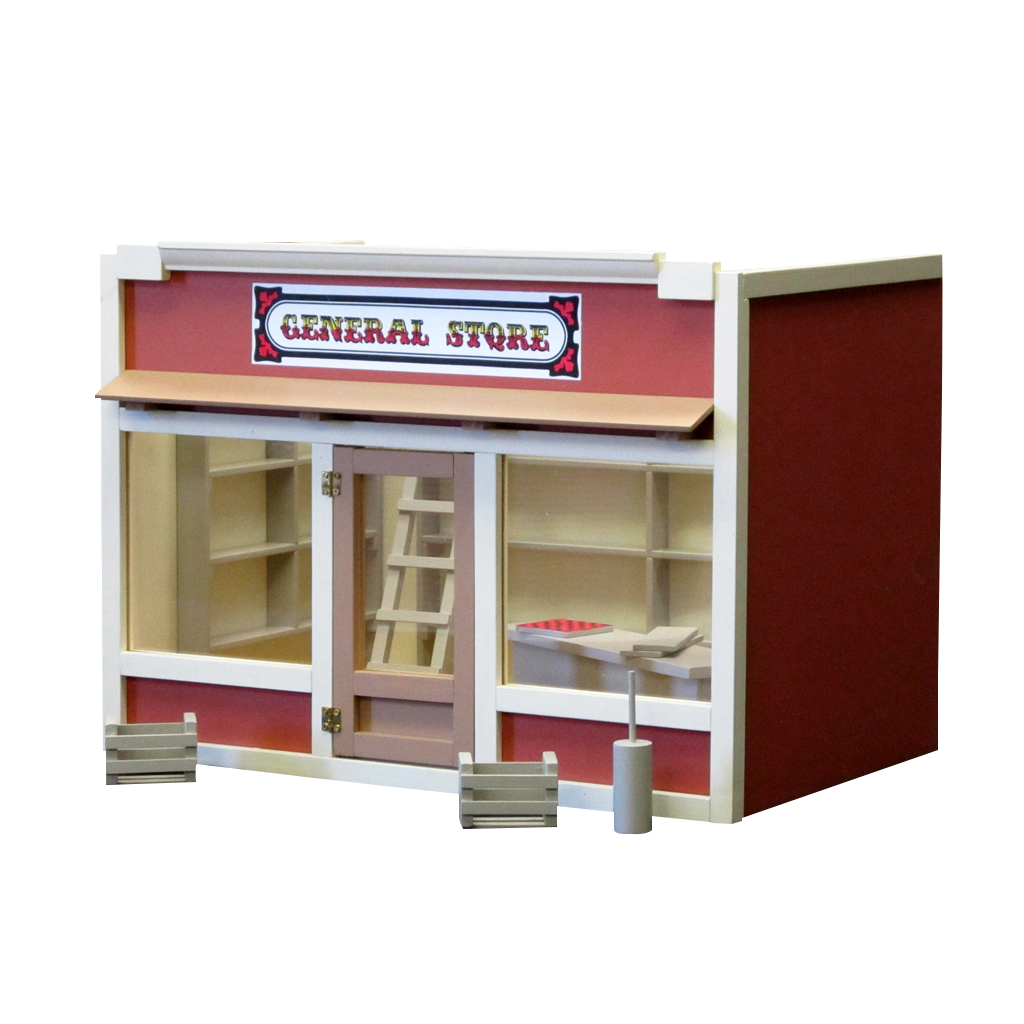 This charming General Store dollhouse kit is designed for versatility and can be finished in so many ways! The unfinished kit comes with a variety of accessories and includes the shelving and counter. The sliding clear acrylic top allows for complete access to your miniatures.

General Store Dollhouse Kit Classic Features Include:
Complete Kit includes everything you need to finish as shown*
Precision Workmanship - engineered parts pre-cut to really work**
Smooth MDF Walls with printed floor
Rafter Beams provide support so there is no sagging Plexiglas
Floor to ceiling height is 10 1/8 inches
The free miniature assortment included in this General Store Kit is variable, subject to availability.
15 1/4"W x 10 3/4"D x 11 1/4"H
* Paint, glue, curtains and any landscaping or furnishings are not included.
** Gingerbread (if used) and Trim Strips are supplied in easy to cut lengths.

All dimensions listed on this website indicate the overall dimensions of each dollhouse including items that protrude, such as porches and roof cresting.

Our product is recommended for adult hobbyist and children ages 13 and up.