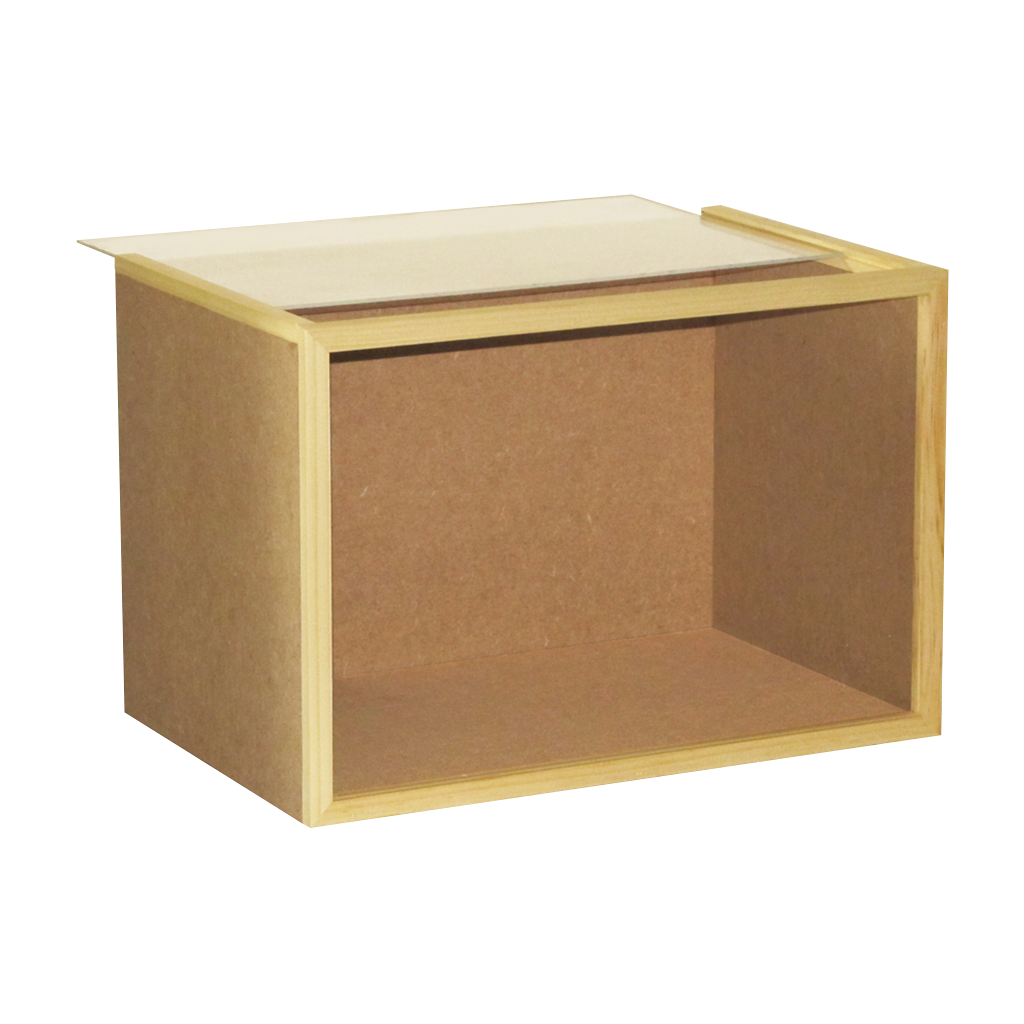 Our Traditional Room Box features Plexiglas on the top and front of the case. Easy access allows you to create and decorate as you wish. Perfect for displaying a special room of miniature furniture or creating a magical memory.

 The Traditional Room Box Classic Features Include:
Sturdy construction
Pre-cut, unfinished kit with 2 acrylic panels
Pre-cut MDF and solid pine wood moldings
Smooth and splinter-free
Tape and glue assembly
14 3/4"W x 9 5/8"D x 10"H
Our product is recommended for adult hobbyist and children ages 13 and up.