Victoria's Farmhouse Dollhouse Small Kitchen Window Kit
Real Good Toys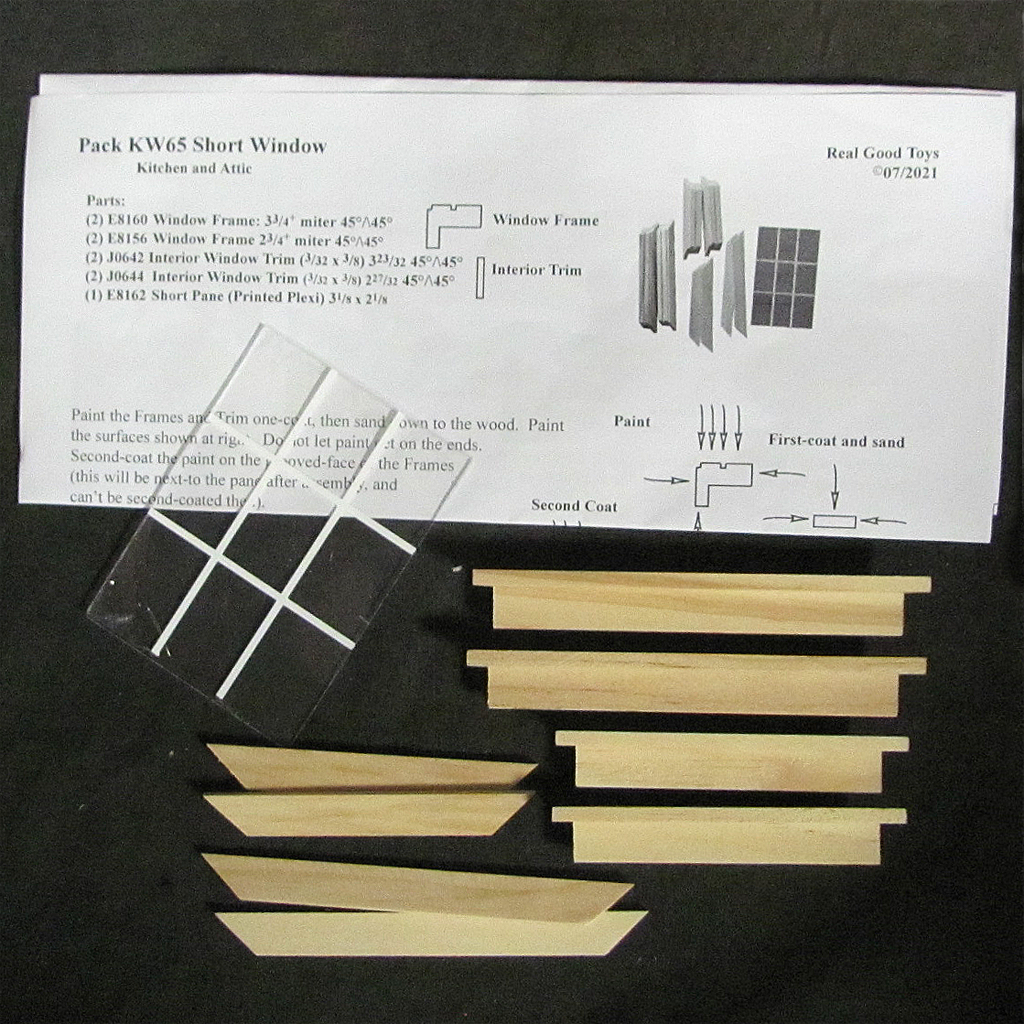 Customize your 1 inch scale dollhouse using our unfinished Victoria's Farmhouse Small Kitchen Window Kit. This kit has a total of 9 pieces and fits rough opening of 2 9/16"W x 3 1/2"H x 3/8"D. The overall measurements when assembled are 2 3/4"W+ x 3 11/16"+H. Each Victoria's Farmhouse Small Kitchen Window Kit includes printed Plexiglas, exterior and interior trim. Assembly required. Detailed instructions included.

This window is ideal in an attic room, a dormer, or a bathroom. The frame works well with a stained-glass insert over a bar or in an entryway; but the most-used application is on its side over a kitchen counter as in this customization blog.

Looking for the Double Window Kit or the Single Window Kit?
Our product is recommended for adult hobbyist and children ages 13 and up.