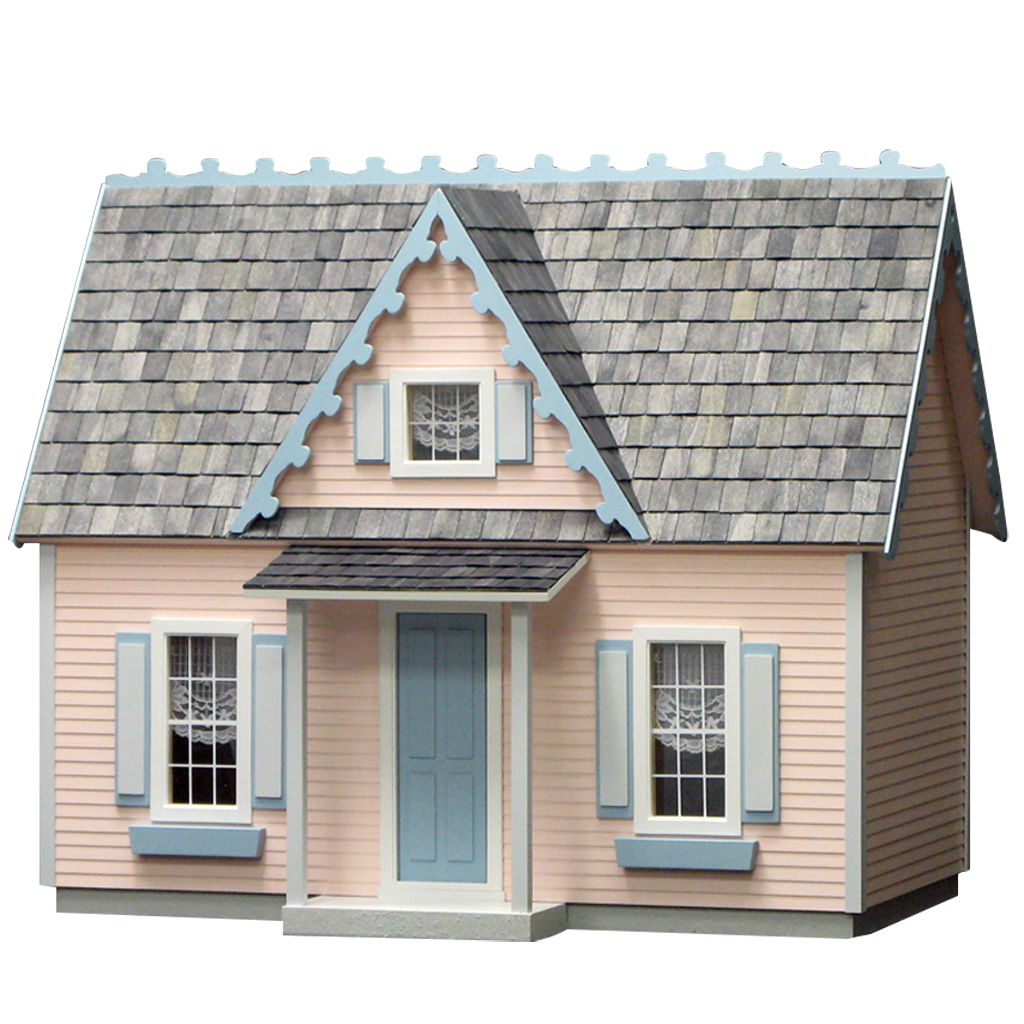 The Milled MDF Victorian Cottage Jr. dollhouse is a Real Good Toys best seller! This quaint little cottage is perfect for someone who may not have a lot of space but would love to have a dollhouse. Want additional dividers for customizing? Just think of the possibilities!
The Milled MDF Victorian Cottage Jr. Dollhouse Kit Classic Features Include:
Complete Kit includes everything you need to finish as shown*
Precision Workmanship - engineered parts pre-cut to really work**
Sturdy Construction features 3/8 inch thick Milled MDF exterior walls and grooved sidewalls for easy, one-step assembly, guaranteed fit and durability
3/8 inch thick upper floors
Durable gingerbread trim is 1/8 inch thick
Movable room dividers accept standard doors
Window kits include interior trim
Pre-assembled door with interior trim
Raised panel shutters
Porch posts
Flower boxes
Staircase
Wooden shingles for the roof
Laser Cut Stencil is supplied for detail
Step-by-step instructions with detailed drawings
9 inch Floor to ceiling height
24"W x 17 1/2"D x 20"H
Up to 5 Rooms
Thinking about electrifying your dollhouse?  We recommend

 

Real Good Toys Best 1 Custom Dollhouse Wiring Kit.
Need Instructions?  Download Victorian Cottage Jr. Milled MDF Instructions here. 
* Paint, glue, curtains and any landscaping or furnishings are not included.
** Gingerbread (if used) and Trim Strips are supplied in easy to cut lengths.
All dimensions listed on this website indicate the overall dimensions of each dollhouse including items that protrude, such as porches and roof cresting.
Our product is recommended for adult hobbyist and children ages 13 and up.