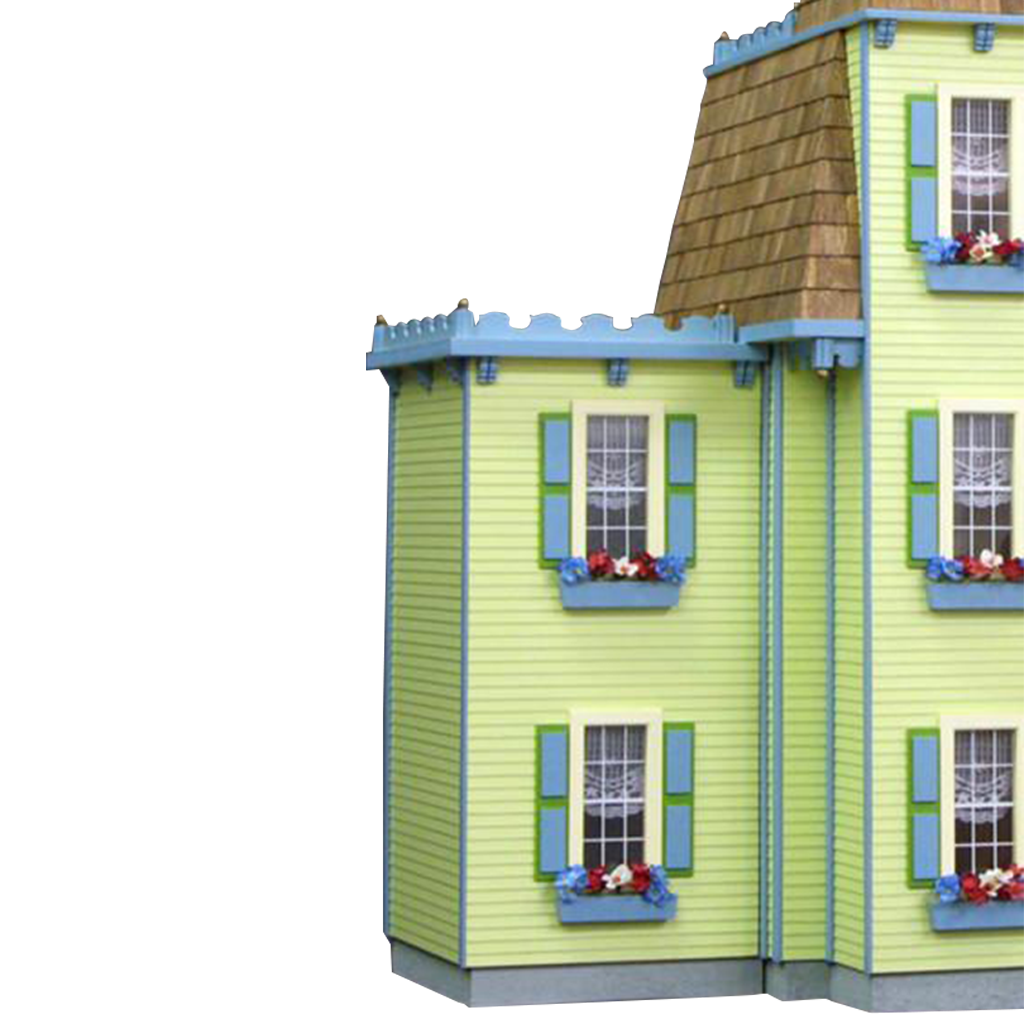 The 1 inch scale, 2-Story Jr. Addition dollhouse kit allows you to expand your Alison Jr. dollhouse with ease. With two additional rooms and a rooftop balcony, just imagine what you can do! This addition kit can be built to fit either the right or left side of your dollhouse.

The Milled MDF 2-Story Jr. Addition Dollhouse Kit Classic Features Include:
Complete Kit includes everything you need to finish as shown*
Precision Workmanship - engineered parts pre-cut to really work**
Sturdy Construction features 3/8 inch thick milled clapboard exterior walls and grooved sidewalls for easy, one-step assembly, guaranteed fit and durability
NEW - 1/4 inch thick base floor and 3/8 inch thick upper floors feature woodgrain printed floors to match the Alison Jr. and Vermont Farmhouse Jr. dollhouse kits
NEW - Includes interior window trim
9 inch floor to ceiling height
Can be built for either the right or left side
9 7/8"W x 11 1/8"D x 21 1/2"H
2 Rooms plus Rooftop Balcony
* Paint, glue, curtains and any landscaping or furnishings are not included.
** Gingerbread (if used) and Trim Strips are supplied in easy to cut lengths.

All dimensions listed on this website indicate the overall dimensions of each dollhouse including items that protrude, such as porches and roof cresting.

Our product is recommended for adult hobbyist and children ages 13 and up.