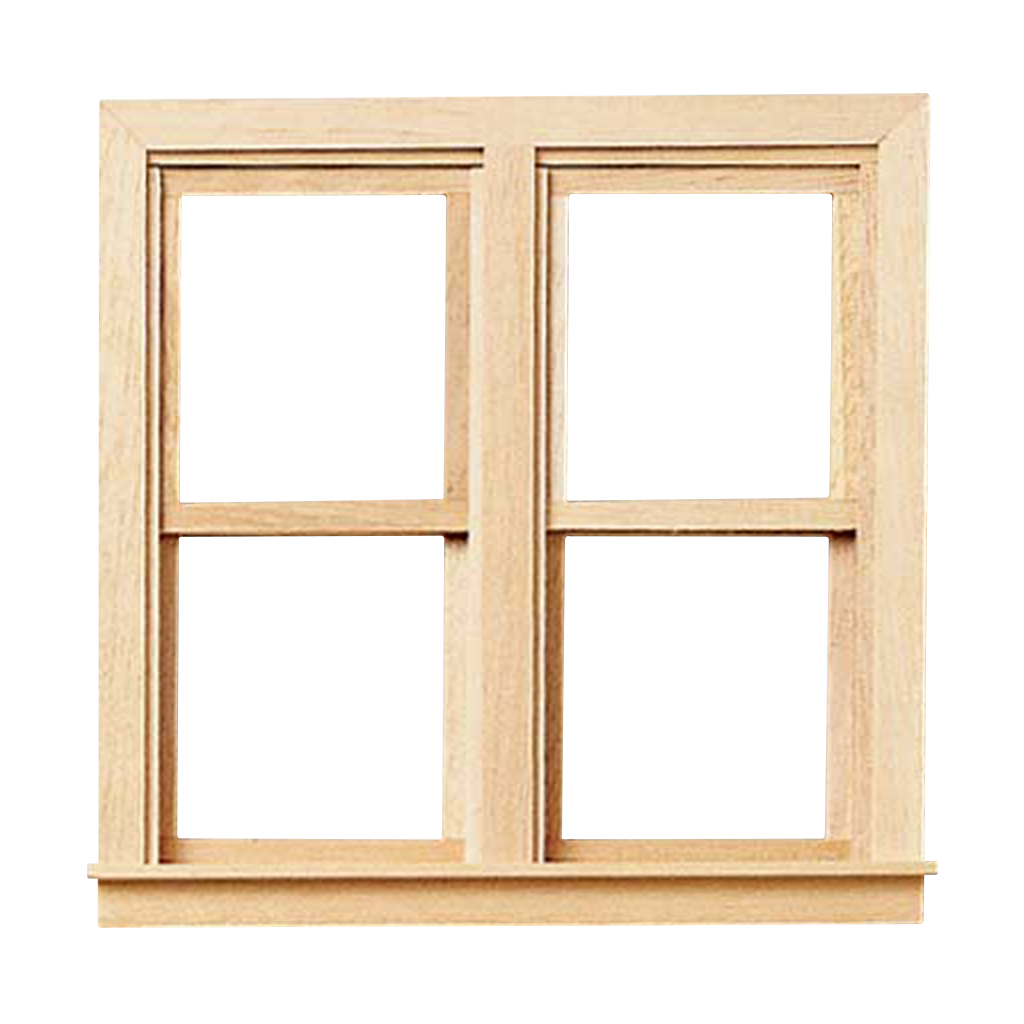 The Traditional Colonial Side-by-Side, 1 inch scale, working window will make a great addition to your dollhouse! This miniature window arrives assembled as shown and includes interior trim. The dollhouse window measures 5 7/16 inches wide x 5 5/16 inches high and fits rough opening size of 5 1/6 inches wide x 5 1/16 inches high x 1/2 inch thick.

Gary has provided some helpful information on this Working Windows Blog.
Our product is recommended for adult hobbyist and children ages 13 and up.