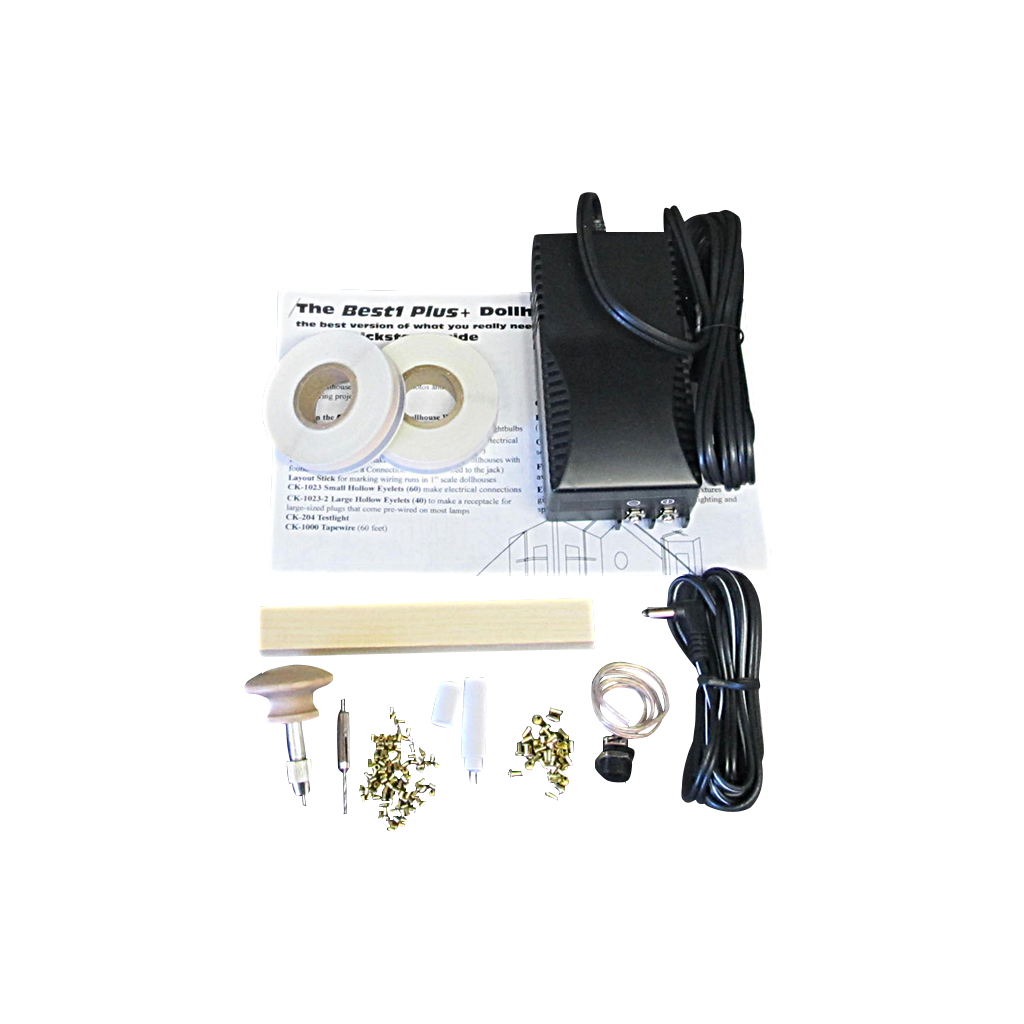 RGT's Large Dollhouse Electrical Kit is designed to include everything you need to adequately electrify a larger dollhouse up to 36 inches wide (refer to the diagram picture below).  If you wanted to electrify our Queen Anne Dollhouse kit, you would need an additional 30 feet of Tapewire and another package of Small Hollow Eyelets.

Even though this refers to our #6888 Electrical Kit, you can click here to see each item included in either kit, and the details of what they do.  The Large Dollhouse Electrical Kit includes 60 feet of tape wire, a test light, (80) small eyelets, (40) large eyelets, a 40 watt transformer, RGT's unique piercing and drilling tool with an extra collet & 1.5mm drill bit (for easy installation of outlets), RGT's superior power jack and plug set as well as electrical wire, layout stick and instructional guide.
Our product is recommended for adult hobbyist and children ages 13 and up.