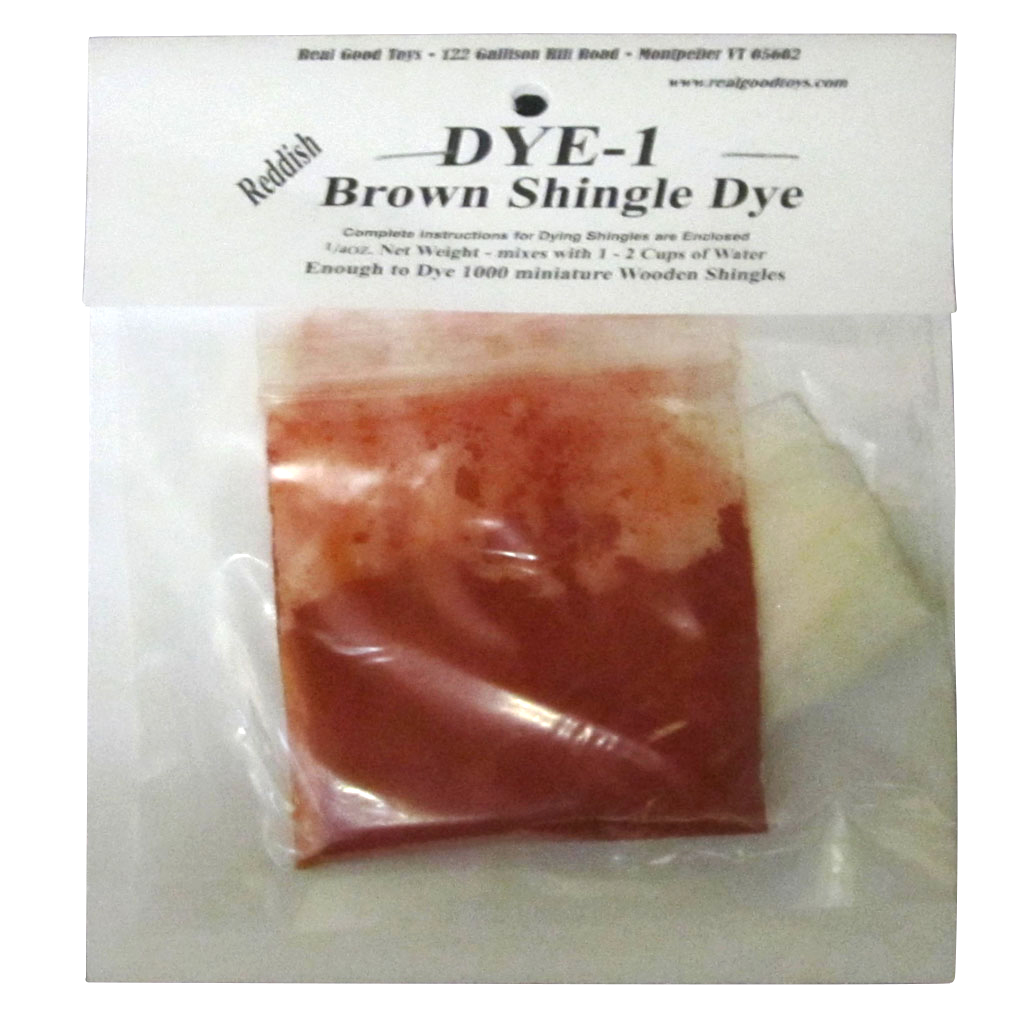 Shingle dye is perfect for coloring your dollhouse shingles!  Real Good Toys has formulated this material to provide an easy way to dye the shingles for your dollhouse. The shingles will dry to a mellow gray with slightly shaded variations (please note that different wood materials may accept the dye differently). The depth of color is controlled by the amount of water used, the soak time, and the "heap" of shingles as they dry. The package is 1/4 oz. net weight and mixes with 2 cups of water, which is enough to dye 1000 miniature wooden shingles. Complete instructions for dying the shingles are enclosed. Keep out of reach of children.

Want some more detailed information about coloring your shingles? Check out this helpful page to see how to dye your dollhouse shingles...it's really easy to do! Plus, there is much more information on this help page.
Our product is recommended for adult hobbyist and children ages 13 and up.  ALL SALES ARE FINAL.