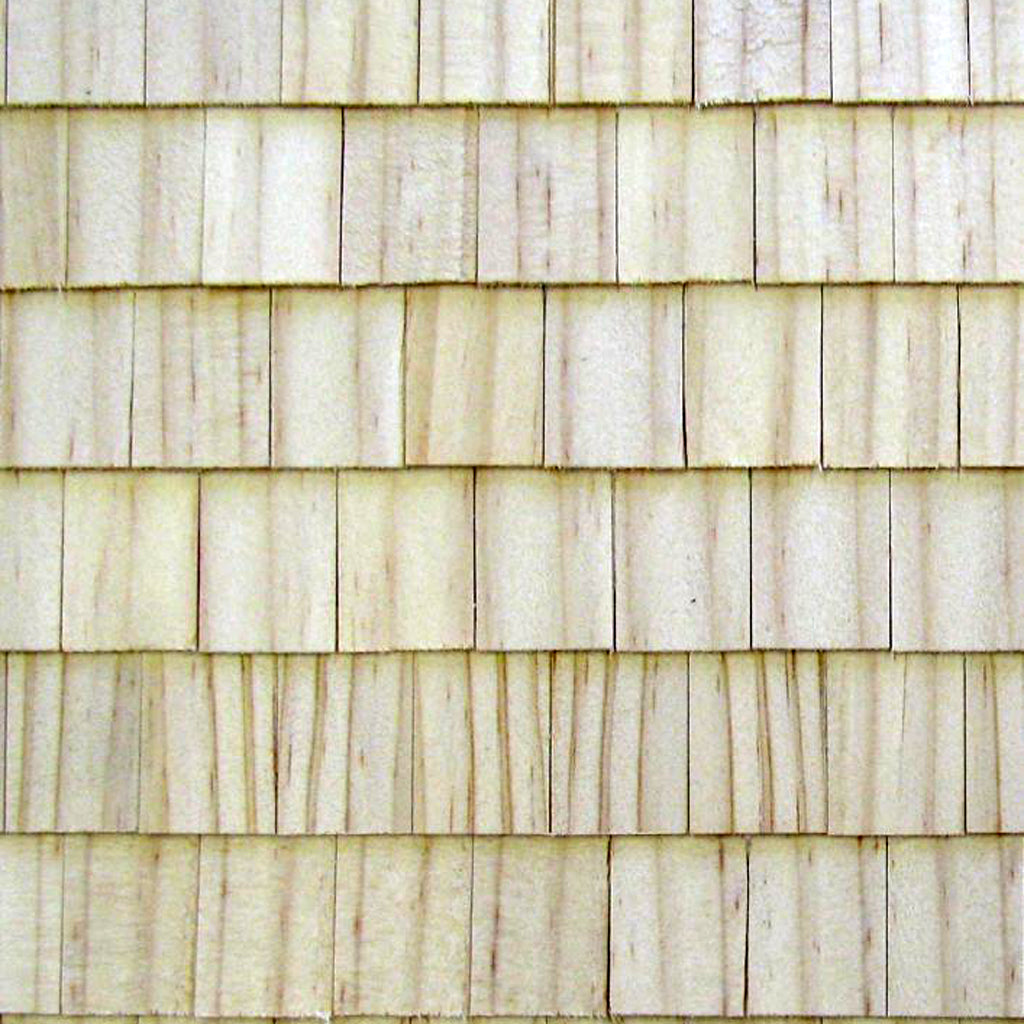 RGT's Imported Rectangular Wooden Shingles are of superior quality and are made of Pine. They measure 3/4 inch wide x 1 1/4 inch long and can be stained, painted or left raw. Both ends are square. Each bag contains 800 pieces.

These shingles are included in many of our dollhouse kits and are the same as the following kit item numbers: E3638, E3691, E6453, E8170, E9497, E9814 and T1004

Check out the many helpful shingling tutorials we have available online.
The shingles pictured below are shown dyed with the #DYE-1 Reddish/Brown Shingle Dye.  The actual shingles will arrive raw.  On the smaller photo below, we also show #6802 Eave Molding & Eave Gingerbread, which gives the roofline a nicely finished look.  
Our product is recommended for adult hobbyist and children ages 13 and up.