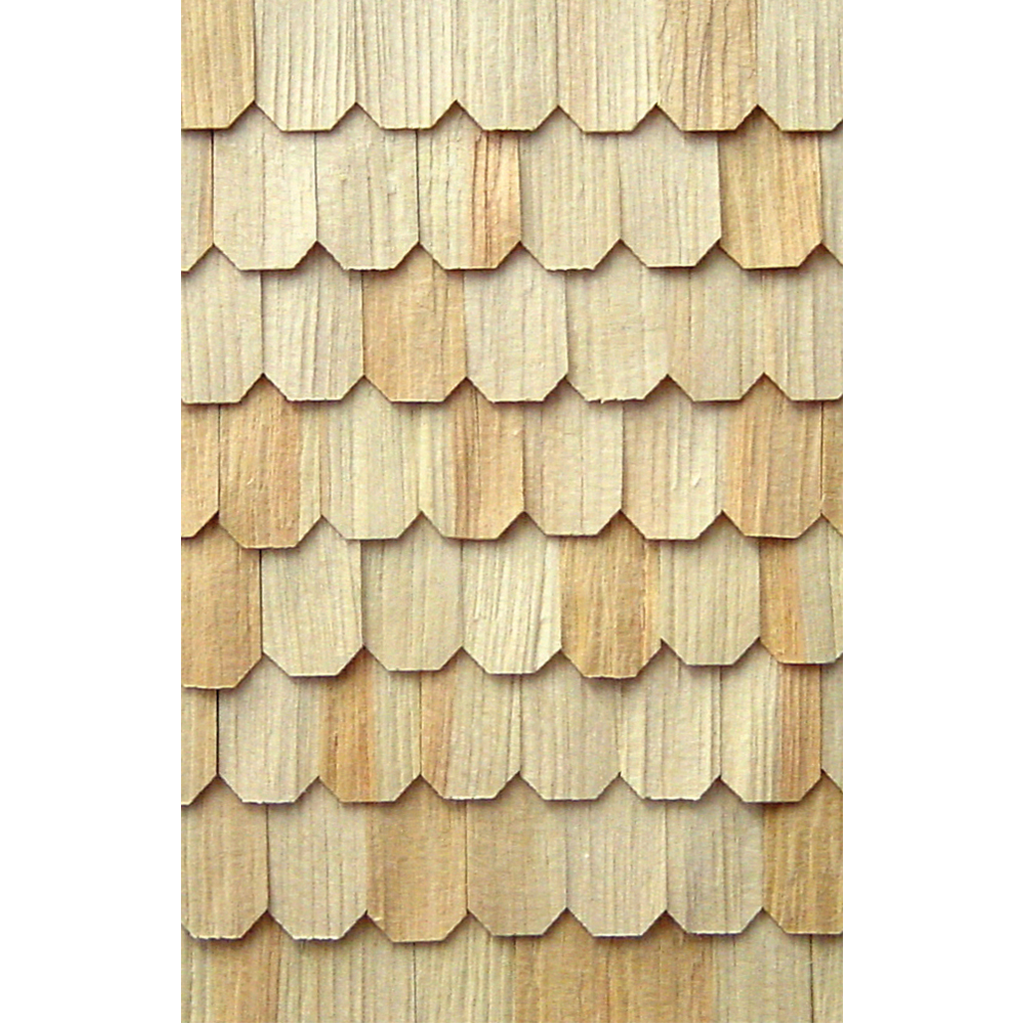 These octagonal wooden dollhouse shingles are of superior quality and you'll love how realistic they look on your dollhouse! These 1 inch scale, hand split pine, Octagonal Roof Shingles are top quality! Each shingle measures 3/4"W x 1 1/2"L and can be stained or painted. The octagonal cut can be reversed for a square butt finish. Each bag contains 1000 pieces and covers approximately 760 square inches.

Check out the many helpful shingling tutorials we have available online.
Don't forget to purchase your shingle dye too...it's available in reddish/brown or gray.  Check out how to dye your dollhouse shingles, it's really easy to do!
Our product is recommended for adult hobbyist and children ages 13 and up.