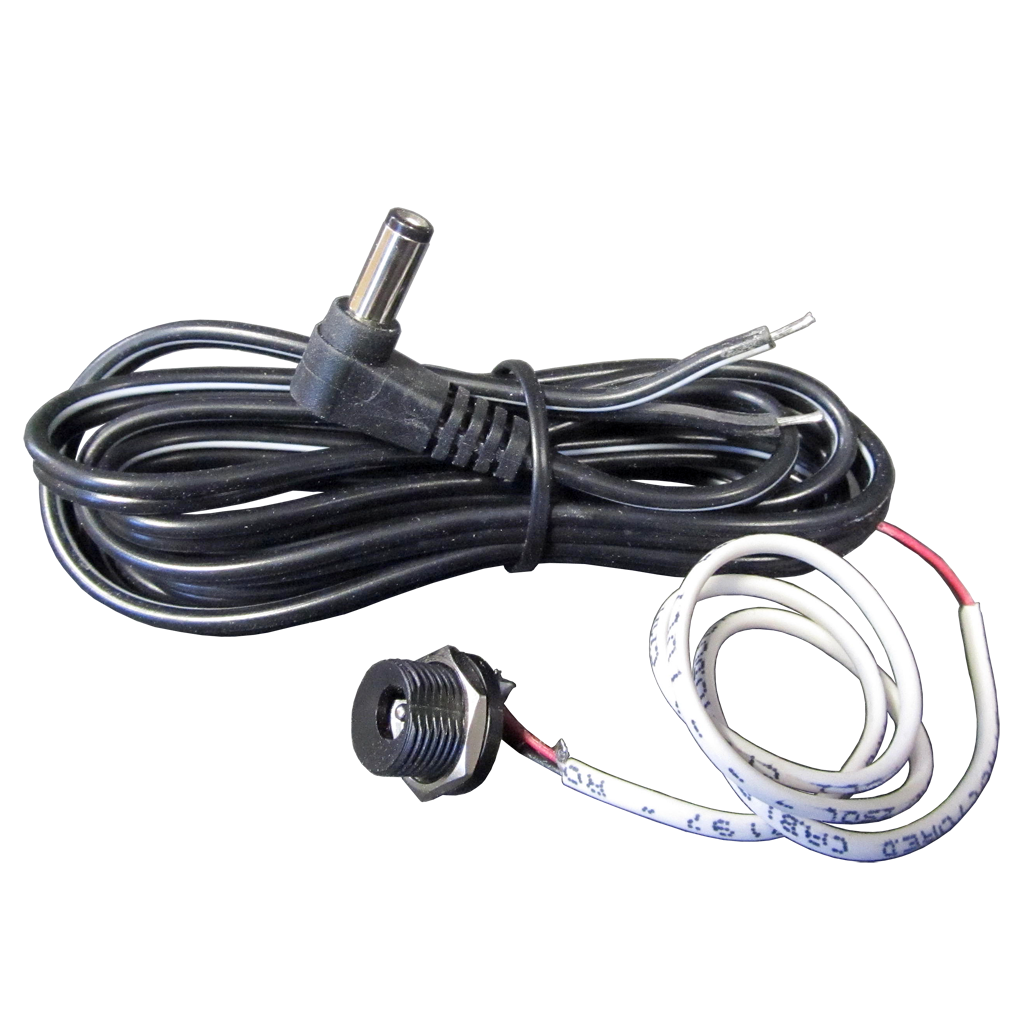 Power Jack and Plug Set makes the connection from your power supply to dollhouse wiring. This equipment is secure, durable, and unobtrusive - making it the best way to supply power to a dollhouse. The Power Jack is glued into a 1/2 inch hole in the foundation and connects to the dollhouse wiring with solder or electrically conductive glue. Check out this informative picture tutorial on wiring a Power Jack!
Supplies you will need:
Short piece of wire (24 to 28 guage) like "speaker wire"
Soldering supplies or electrically conductive glue like "Wire Glue"
EL-66 Electrification Tool for making eyelet connections to the house wiring
Power supply sized for the electrical needs of the house
Comes complete with detailed instructions for installing.  You can download the instructions here as well.
Our product is recommended for adult hobbyist and children ages 13 and up.