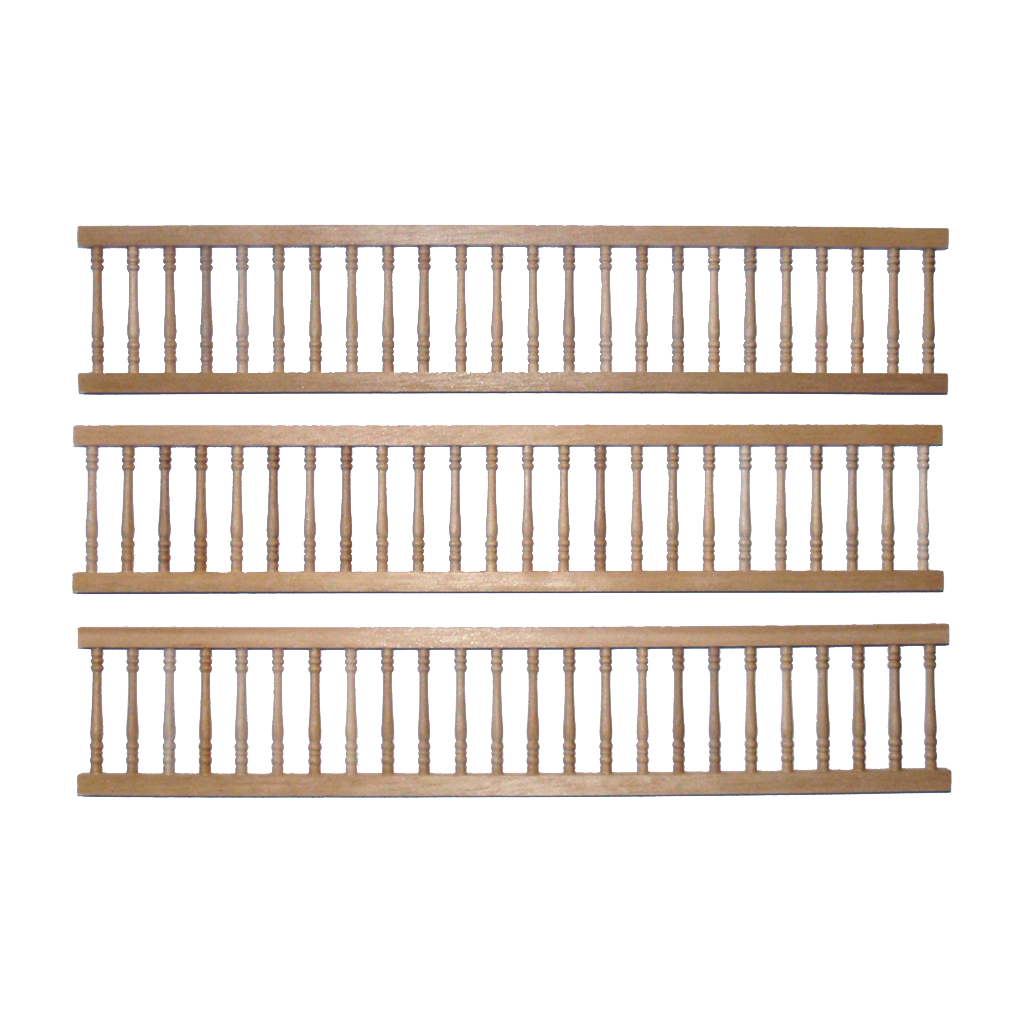 The Assembled Widow's Walk Rail is super for customizing any 1 inch scale dollhouse. These rails feature a turned rail baluster and can be used with our #RGT4 2 7/8 Inch Turnpost. Each Assembled Widow's Walk Rail measures 2 1/4 inches high x 12 inches long x 1/4 inch deep. 3 pieces per package.

Formerly known as item 3032A. In January 2017, we revamped the Assembled Widow's Walk Rail to work with our RGT4-6pk - 2 7/8" Turnposts. The 3032A Rails used to be 2 inches tall and the new 3032B Rails are 2 1/4 inches tall. 
Our product is recommended for adult hobbyist and children ages 13 and up.