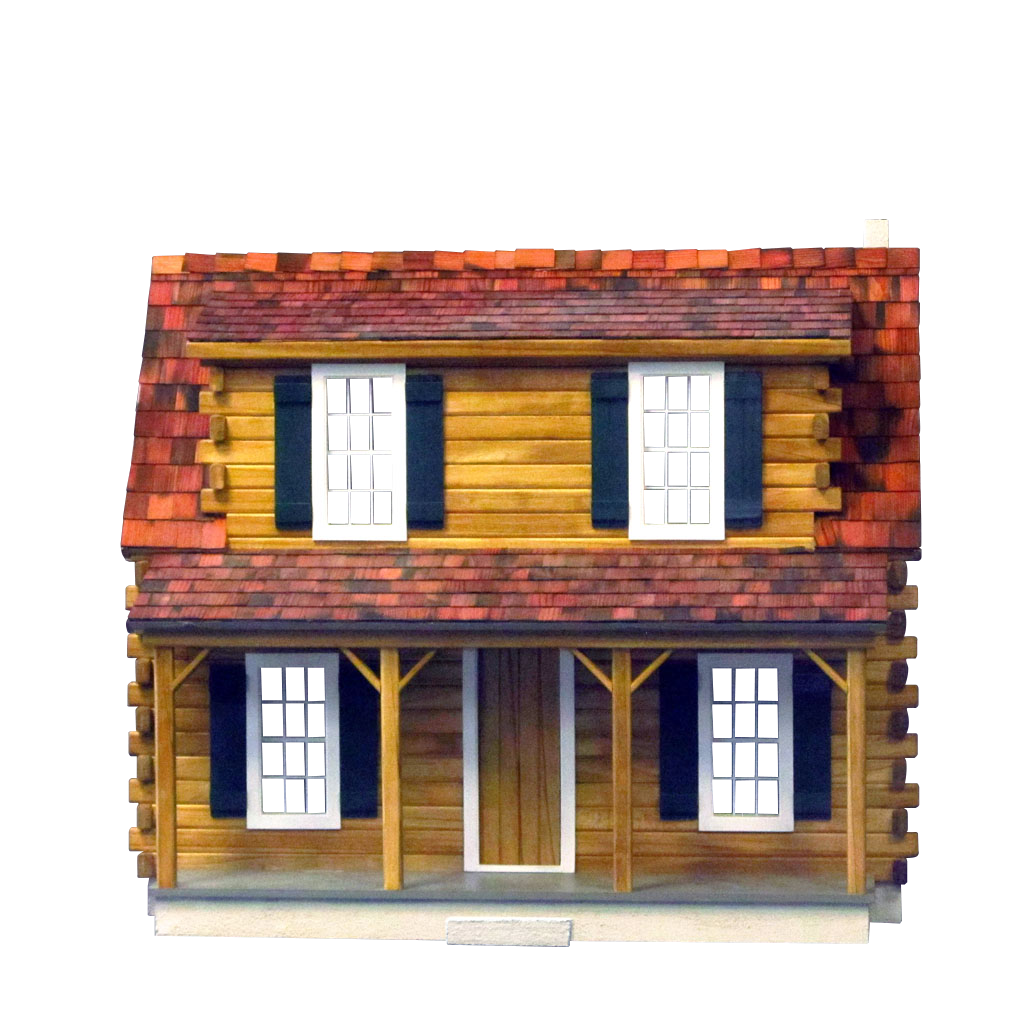 Our new and improved Adirondack Log Cabin dollhouse kit is a perfect gift for that special boy in your life! The log cabin can be converted into many different things...fishing camp, hunting camp, summer getaway cabin, country store...let your imagination take over and create something totally unique! Do you need extra logs for customizing the interior?
The Adirondack Log Cabin Dollhouse Kit Classic Features Include:
Complete Kit includes everything you need to finish as shown*
Precision Workmanship - engineered parts pre-cut to really work**
Sturdy Construction features 1/4 inch thick smooth MDF exterior walls and grooved sidewalls for easy, one-step assembly, guaranteed fit and durability
NEW - The Pine Log Siding is now pre-cut into 97 pieces of various different sizes for a much easier assembly process
We also include 8 pieces that are 24 7/32" long and will need to be cut for other various details
NEW - the 3/8" Log Nubs are pre-cut
NEW - Exterior Log Door is pre-assembled and has interior trim
NEW - Full foundation included in kit
NEW - Detailed Windows include interior trim
Roomy front porch with heavy porch posts
Open staircase visually enlarges the interior
Adjustable room sizes - dividers can be placed where desired and accept our #1015 standard 6-panel interior door
Wooden shingles for the roof
9 inch floor to ceiling height
1 1/4 inch high foundation
Logs can be purchased separately for interior decorating
24 1/4"W x 17 1/2"D x 21 1/4"H
4 Rooms
* Paint, glue, curtains and any landscaping or furnishings are not included.
** Gingerbread (if used) and Trim Strips are supplied in easy to cut lengths.

All dimensions listed on this website indicate the overall dimensions of each dollhouse including items that protrude, such as porches and roof cresting.

Our product is recommended for adult hobbyist and children ages 13 and up.