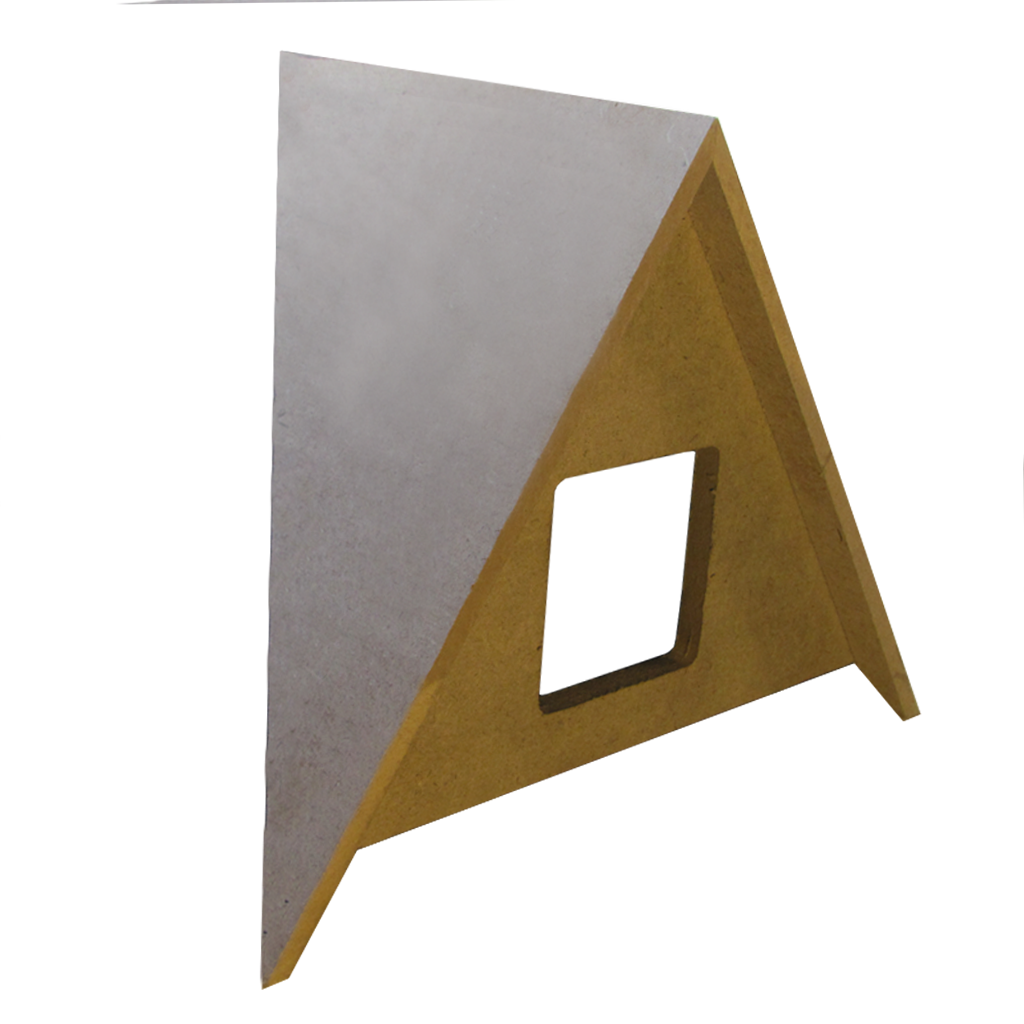 Create some mini magic using Real Good Toys smooth MDF 45 Degree Victorian Gable Dormer Shell kit. This new kit is the perfect way to customize many dollhouses, but this works perfectly with any 45 degree angled roof. You can customize any New England Series dollhouse kit using this dormer as well as most of our retired New Concept dollhouses, plus the JM4600 Painted Lady. This Victorian Gable Dormer Shell kit fits a 45 degree roof and the approximate overall dimensions are 10 1/2"W x 8 1/2" Tall x 8 1/8""D (at the peak). The window rough opening size is 2 9/16"W x 2 15/16"H and the 5039-C Victorian Dormer Window, 5040-C Colonial Dormer Window and our JQDW Queen Anne Dormer Window all work with this kit.  It takes approximately 190 shingles to cover the roof (3/4"W at 1" reveal). We have a handy bag of 100 shingles available but please remember that you will need two packages of the E100 shingles. Assembly instructions included as well as detailed instructions on how to cut the opening in your roof.

You will see two different variations of the Victorian Gable Dormer kit as it is shown on the Jamestown dollhouse. We did one without shingles on the front panel and one with shingles. It takes approximately 50 shingles in standard layout to complete the front panel.
Our product is recommended for adult hobbyist and children ages 13 and up.