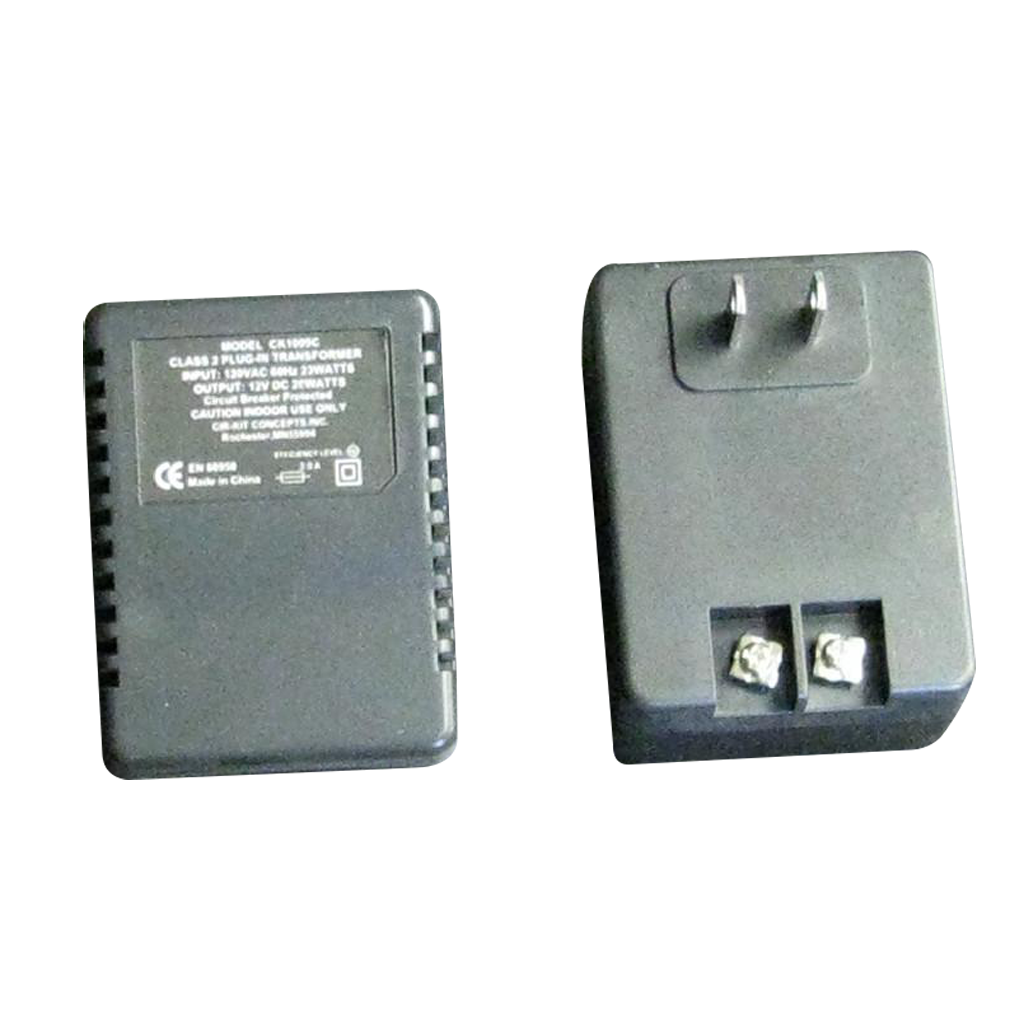 Cir-Kit Concepts plug-in 12V, 20W transformer provides a safe and convenient DC power source for any dollhouse or miniature room. The transformer is protected from overload with a built-in circuit breaker making it virtually burn-out proof. This is an "electronic" transformer, which means they do not surge or over-power the circuit; they provide stable, conditioned voltage for top performance and to maximize the life of your miniature light bulbs and LED's.
The 20 watt transformer is enough power for an average dollhouse or up to 250 LED's.
Our product is recommended for adult hobbyist and children ages 13 and up.