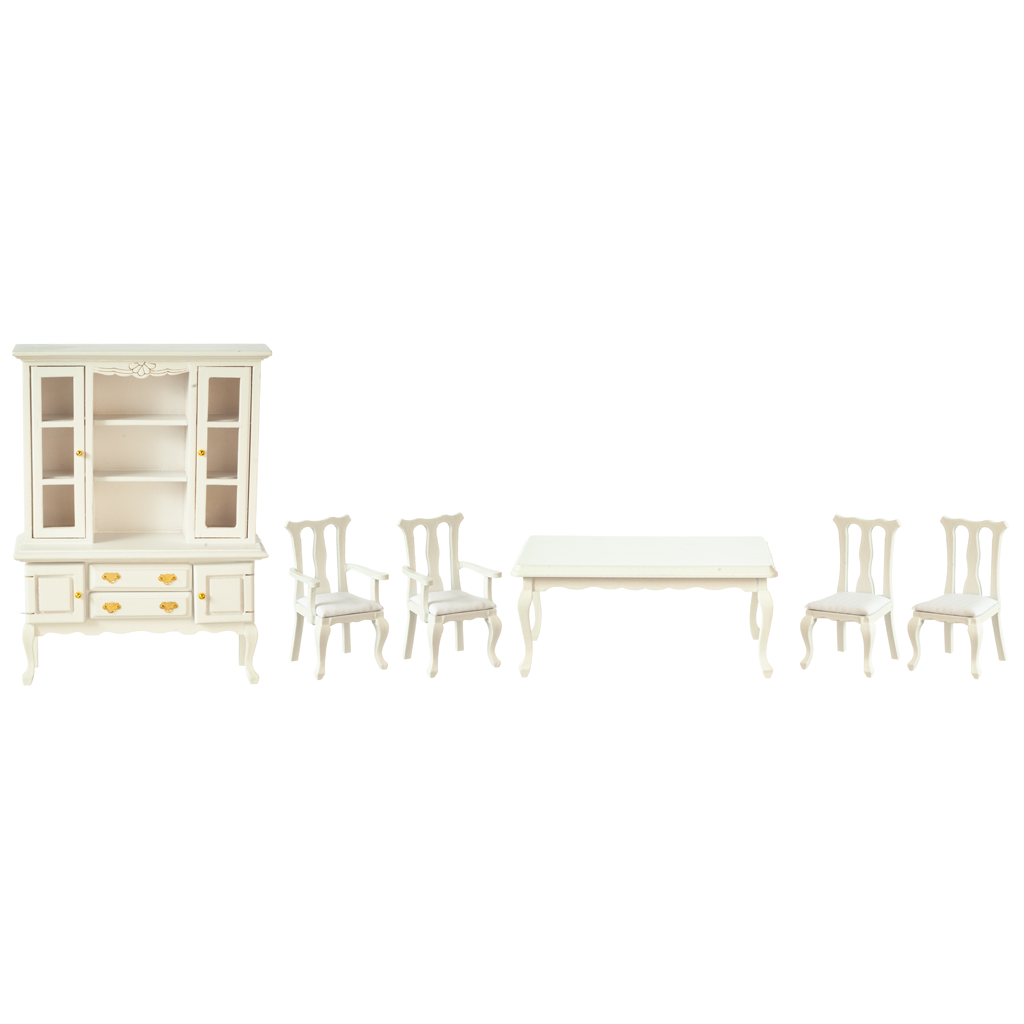 Create dollhouse magic using this 1 inch scale white dollhouse dining room set. Two of the chairs feature arms while the other two do not but they all feature white colored decorative cushions. The hutch includes a beautiful scallop bottom as well as the rectangle table which also features Queen Anne legs. This set works with any 1/12th scale dollhouse. 6 pieces per set. MSRP $57.99

Approximate measurments are:
Chairs: 1 3/4"W x 1 3/4"D x 3 5/8"H
Rectangle Table: 6"W x 3 1/2"D x 2 3/4"H
Hutch: 6"W x 1 1/2"D x ~7"H

Our product is recommended for adult hobbyist and children ages 13 and up.