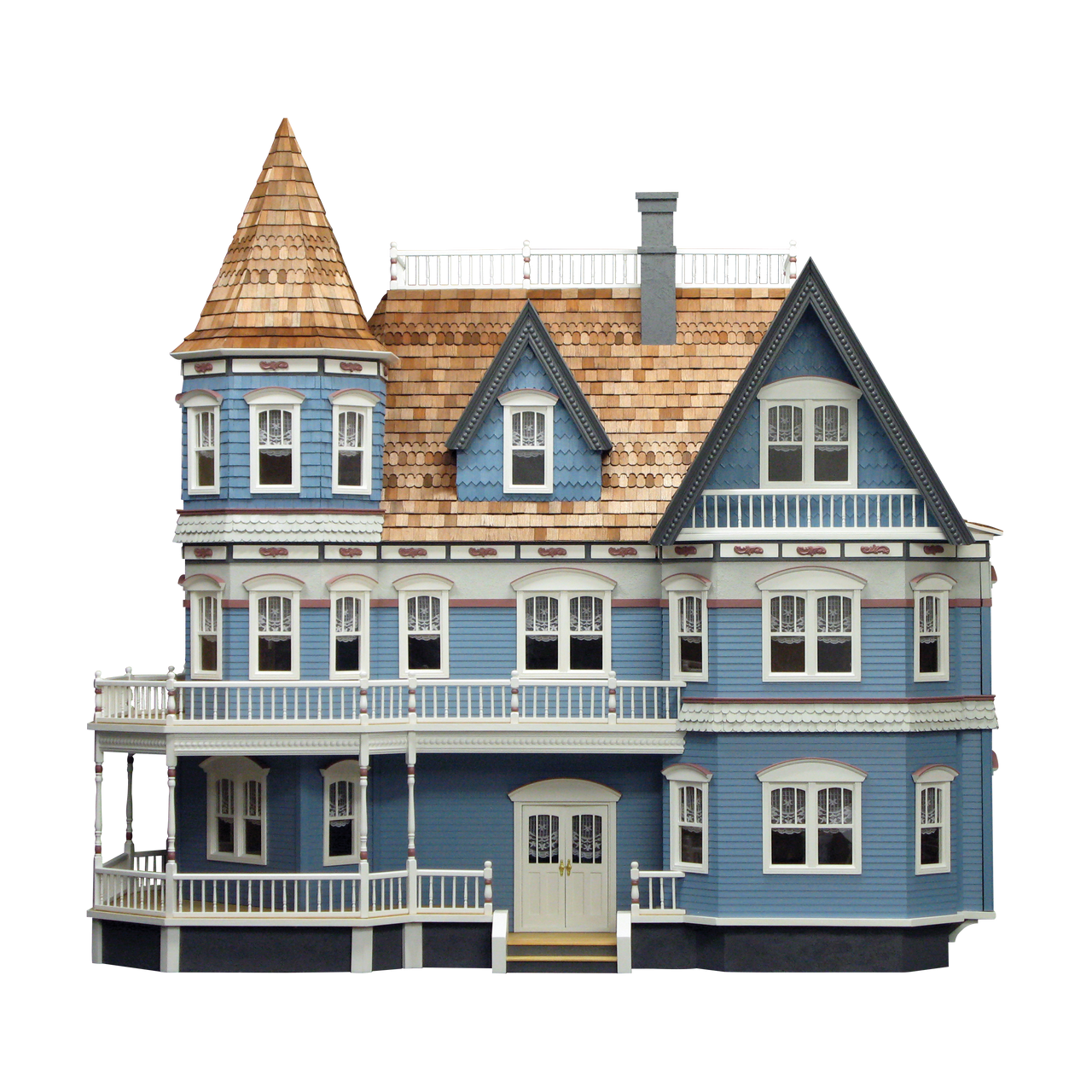 The Queen Anne Victorian dollhouse kit is the ultimate dream house! The outstanding detail, grand entryway and unique, assembled windows and doors put this beautiful dollhouse in a league of its own!


This beauty has been retired as of October 2022.
The Milled Plywood Queen Anne Dollhouse Kit Classic Features Include:
Complete Kit includes everything you need to finish as shown*
Precision Workmanship - engineered parts pre-cut to really work**
Sturdy Construction features 3/8 inch thick milled clapboard exterior walls and grooved sidewalls for easy, one-step assembly, guaranteed fit and durability
3/8 inch thick upper floors
Unique Side-Opening Access
Fancy porch posts and spindles
Pre-assembled windows and door are custom designed
Expertly molded railings and porch posts
Step-by-step instructions with detailed drawings
10 inch Floor to ceiling height
Detailed staircase with banisters and landing rails
Grand entryway
Large, well shaped rooms
Moldings are smoothly shaped for an exquisite finish
Unique beaded moldings
Octagonal, two story gazebo wraparound porch
MovableRoom dividers can be used in variety of ways and accept standard doors
Seven different detailed styles of shingles
Shapely steep pitched roofs
Side opening access is terrific for decorating or play
The kit is shipped in two boxes...Box 1 contains the shell (outer walls, foundation, dividers and roof)...Box 2 contains everything else (doors, windows, trim, shingles, interior stairs, etc.)  
50"W x 24"D x 49"H
Up to 13 Rooms
Thinking about electrifying your dollhouse?  We recommend the

 

Real Good Toys Large Dollhouse Wiring Kit.
* Paint, glue, curtains and any landscaping or furnishings are not included.
** Gingerbread (if used) and Trim Strips are supplied in easy to cut lengths.

All dimensions listed on this website indicate the overall dimensions of each dollhouse including items that protrude, such as porches and roof cresting.

Our product is recommended for adult hobbyist and children ages 13 and up.