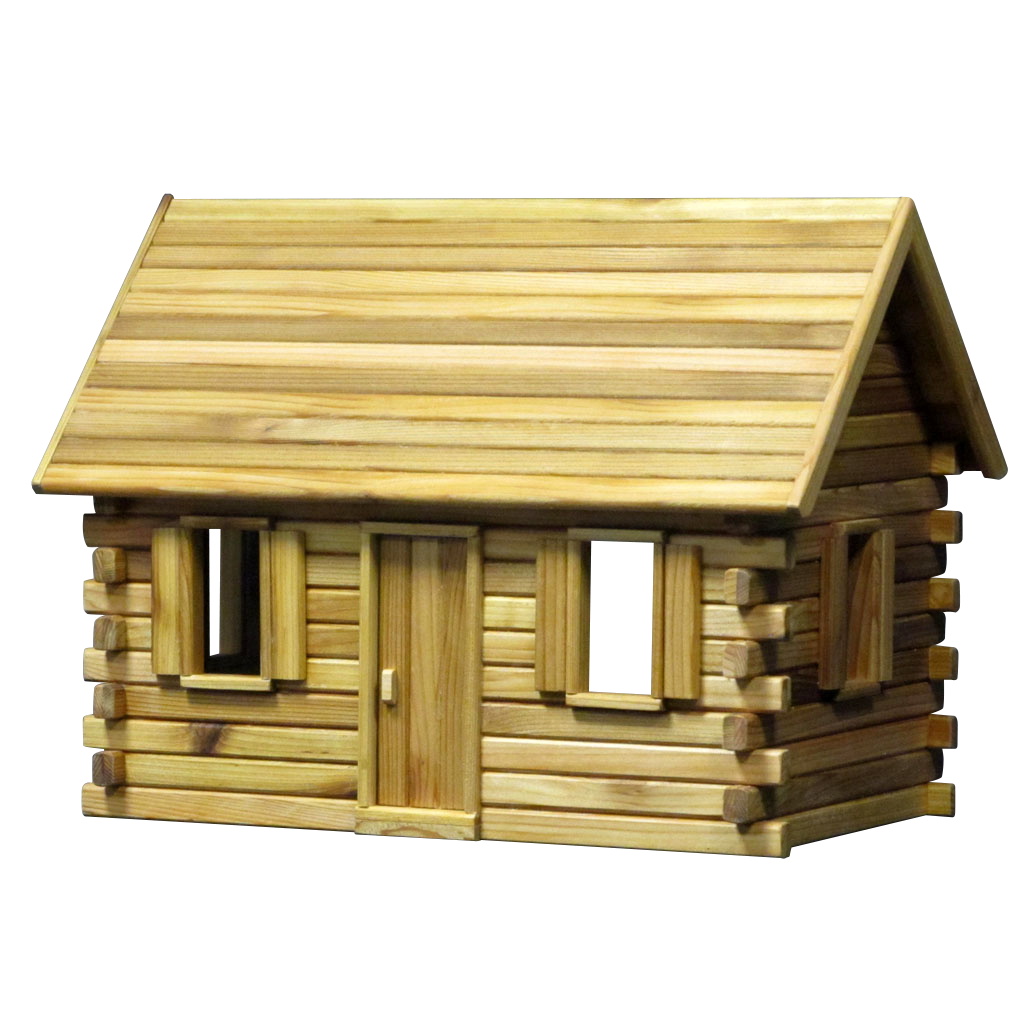 Go camping at the Lakeside Retreat Log Cabin. The Lakeside Retreat Log dollhouse kit has a 50% larger floor space than the Crockett's Log Cabin kit. This means it is 36% larger by volume. The perfect kit for any one who enjoys adventure. The Lakeside Retreat log cabin will provide many hours of imaginative play!

Would you like to customize or build some log furniture? What about an outhouse or other type of log buildings? The #CK555 Western Red Cedar Log pack is perfect for all your customizing needs.
The Lakeside Retreat Log Cabin Dollhouse Kit Classic Features Include:
Complete Kit includes everything you need to finish as shown*
Precision Workmanship
Kit consists of all Red Cedar Logs (except base floor and ladder)
Printed woodgrain base floor
Loft position in this house is at 9" high, but the builder can put it higher or lower, depending on your needs
Log siding and trim are supplied in various lengths and do require cutting (miter box included)
20 5/8"W x 14 1/8"D x 15 1/2"H
1 Room and Loft
* Paint, glue, curtains and any landscaping or furnishings are not included.

All dimensions listed on this website indicate the overall dimensions of each dollhouse including items that protrude, such as porches and roof cresting.

Our product is recommended for adult hobbyist and children ages 13 and up.