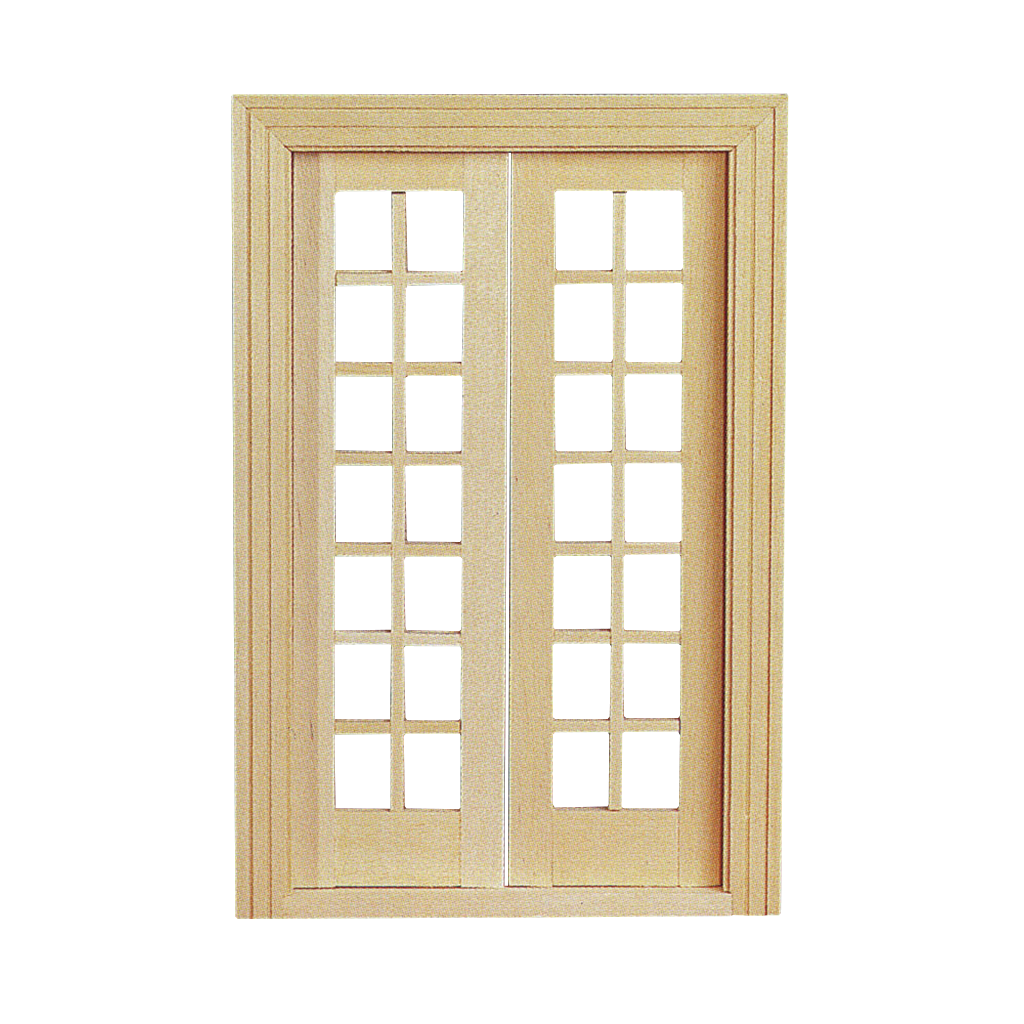 The Double French Door with removable mullions arrives assembled and is perfect for many different dollhouses. This door fits a rough opening of 5 1/16 inch wide x 7 9/16 inch high. Interior trim is now included.  

Want to remove the Plexiglas for easy finishing? Check out Gary's blog on how to do so here.
Our product is recommended for adult hobbyist and children ages 13 and up.