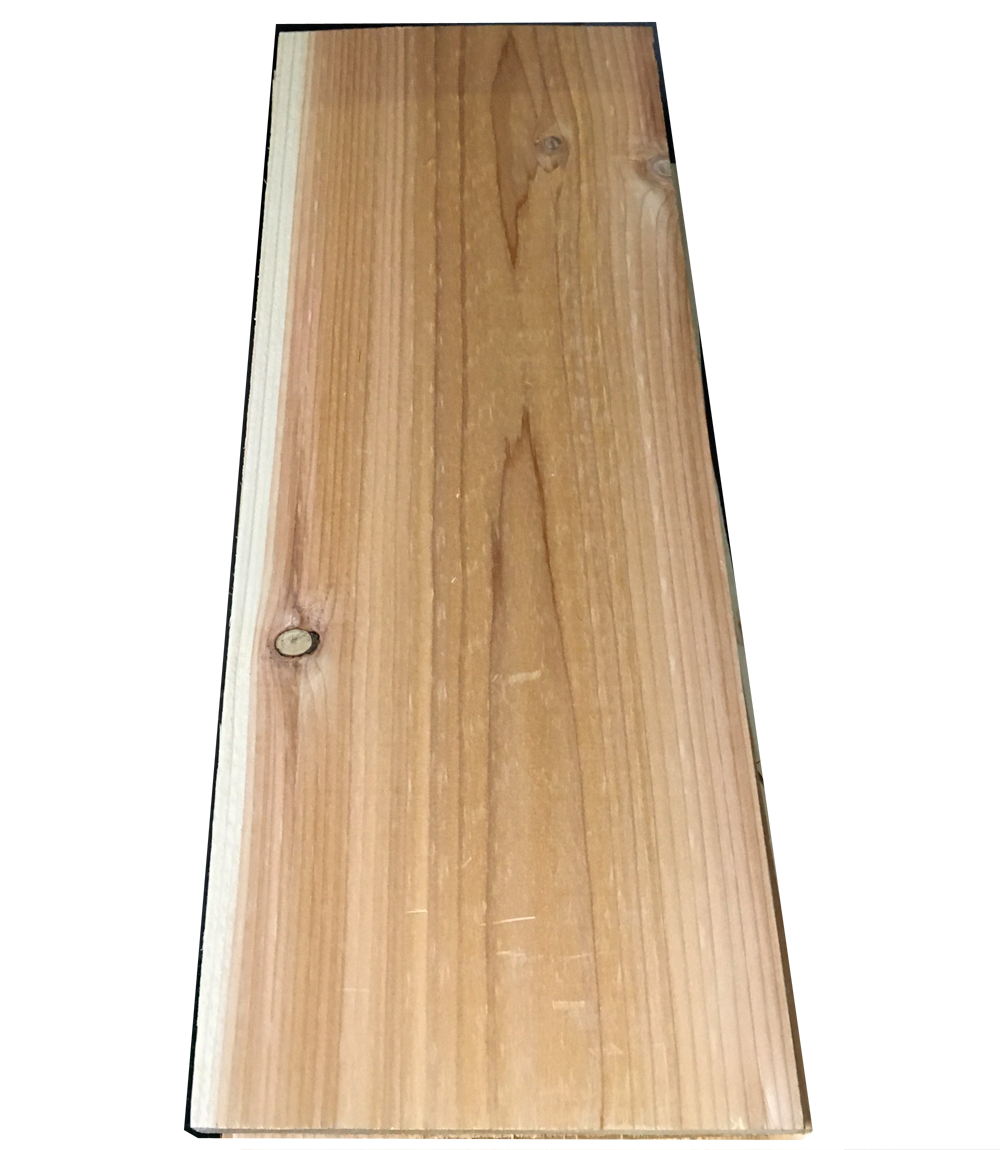 Create something spectacular using these beautiful natural Western Red Cedar Boards! Each board is machine-smooth on one side and coarser on the other. These boards are packaged 4 in a box and come from the same stock as our hand-split cedar shingles and cedar log houses. The photos are representative of the grain and grade you can expect. There will be at least one perfectly clear board and at least one knotty board in each box and there may be checking and bark, but they are otherwise unsorted lumber. There will also be the beautiful natural color of a spectacular wood, one that is prized for outdoor decorations and fixtures because of its color and natural resistance to insects and decay.
These Red Cedar Boards are perfect for creating and customizing garden displays, bird houses, bat houses, gnome or elf houses and tree faces. Red Cedar is easy to cut and carve, and really shows off its beauty with a finish of Tung oil or Thompson's water seal.
Each Board measures approximately 13/16"Thick x 9 1/4" Wide x 23 3/4" Long and each package includes 4 Red Cedar Boards. ALL SALES ARE FINAL.