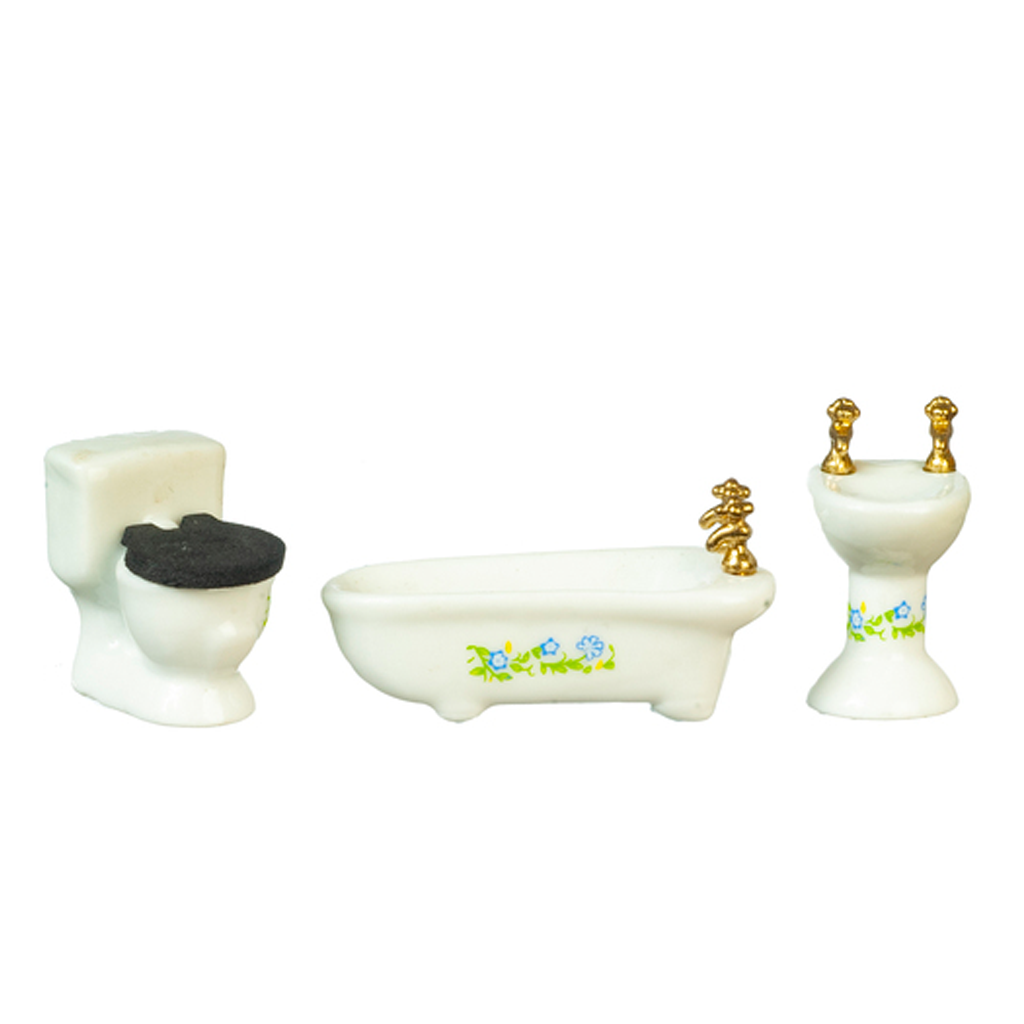 Furnish your 1/2 inch scale dollhouse, also known as 1/24th scale, with this adorable, 3 piece porcelain bathroom set. The blue flowers are beautiful and are featured on each piece. The flower decal is on the right side of the toilet but not seen in the photo. Please note, the toilet seat does not open.

Approximate Overall Dimensions:
Tub: 2 1/4"W x 1"D x 1 1/8"H
Toilet: 1"W x 1 1/8"D x 1 1/4"H
Sink: 3/4"W x 1"D x 1 1/2"H
Our product is recommended for adult hobbyist and children ages 13 and up.