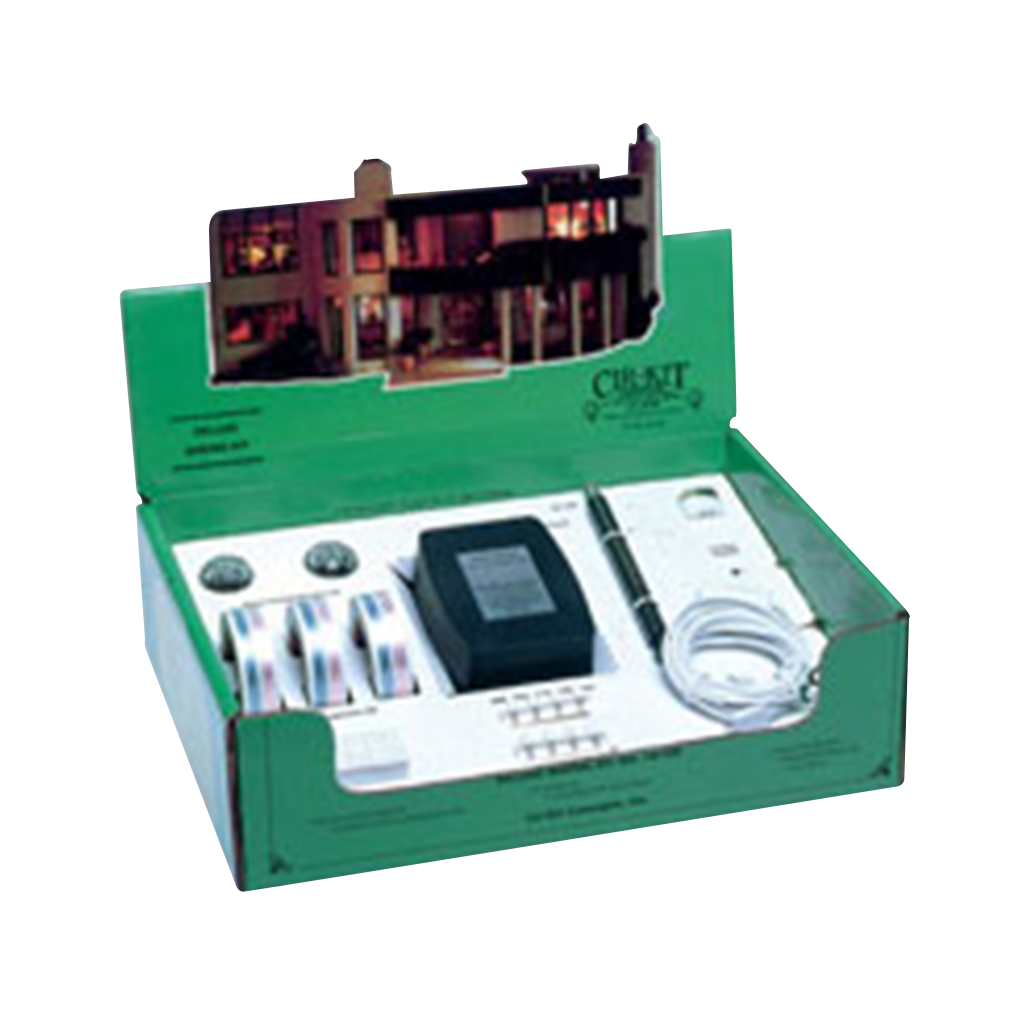 The CK100 Deluxe Wiring Kit is the answer! This high-powered kit contains all the basic items plus a larger 40 watt transformer and provides a substantial cost savings for those wishing to equip their dollhouse with working outlets and plugs. Its triple quantity of tape will wire a 12 to 15 room dollhouse. The powerful 40-watt transformer will light up to (64) 12-volt or (100) 16-volt bulbs. The CK204 tester makes easy work of all electrical testing. (8) popular plugs and outlets are included in each kit for that final touch of realism.
CK100 Deluxe Wiring Kit includes:
(3) CK1001 15 foot Roll Conductive Tapewire
(8) CK1003 Cir-Kit Wall Outlets
(8) CK1004 Cir-Kit Plugs
(1) CK1007 Junction Splice
(1) CK1008-1 Transformer Lead-in Wire with switch
(1) Light Fixture
(1) CK1014-1 Pilot Hole Punch with needles
(1) CK1015 Instruction Book
(2) CK1021-1   1/8" Brass Brads (approx. 60)
(2) CK1023-4 Small Hollow Eyelets (approx. 60)
(1) CK1025-4 No. 55 Bit
(1) CK204 Test Probe
All parts listed above are subject to change without notice.
Our product is recommended for adult hobbyist and children ages 13 and up.