Brown Dyed Poplar Rectangular Wooden Roof Shingles (800 pieces)
Real Good Toys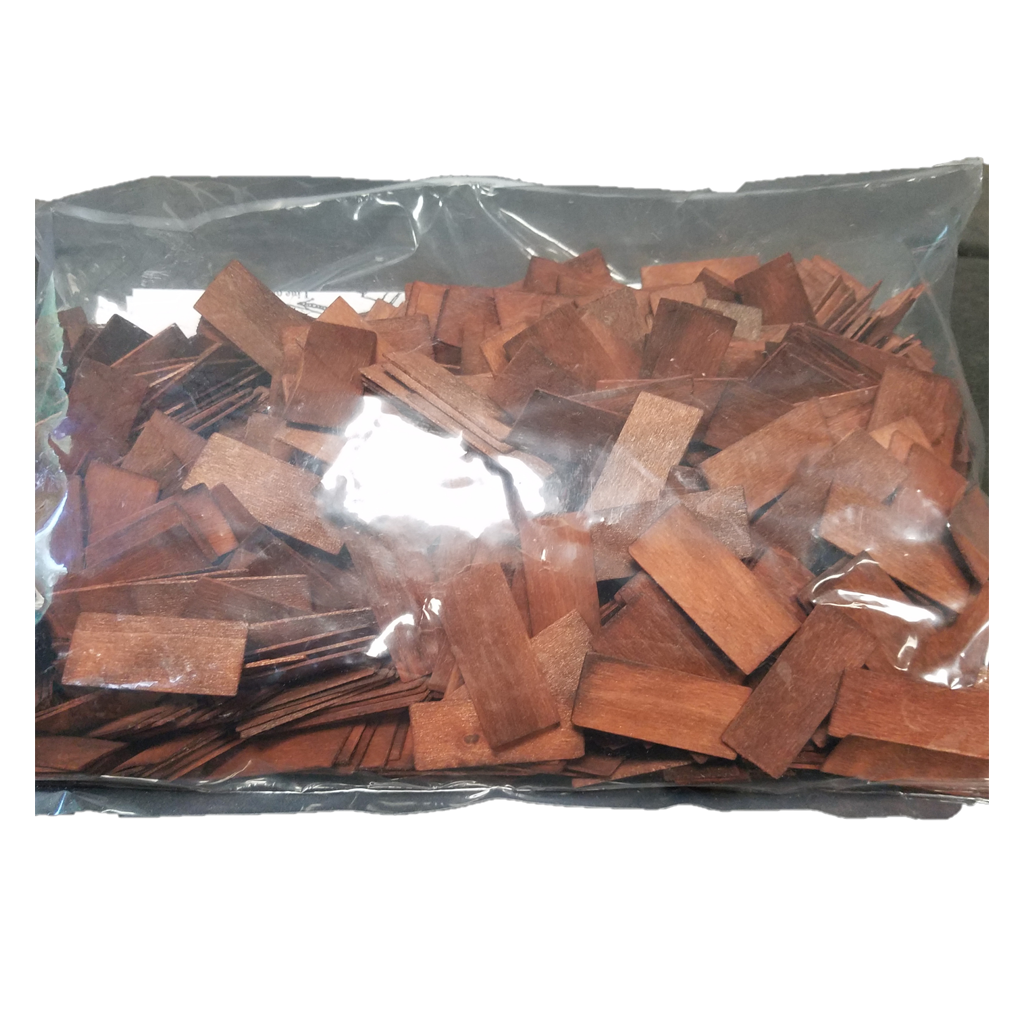 RGT's older style Rectangular Wooden Shingles are back for a limited time and they have been stained using our Reddish/Brown shingle dye. These shingles are made from Poplar and are the thinnest of all our shingles. Each shingle measures 11/16 inch wide x 1 1/2 inch long. Both ends are square. Each bag contains 800 pieces. ALL SALES ARE FINAL.

Check out the many helpful shingling tutorials we have available online.
Our product is recommended for adult hobbyist and children ages 13 and up.