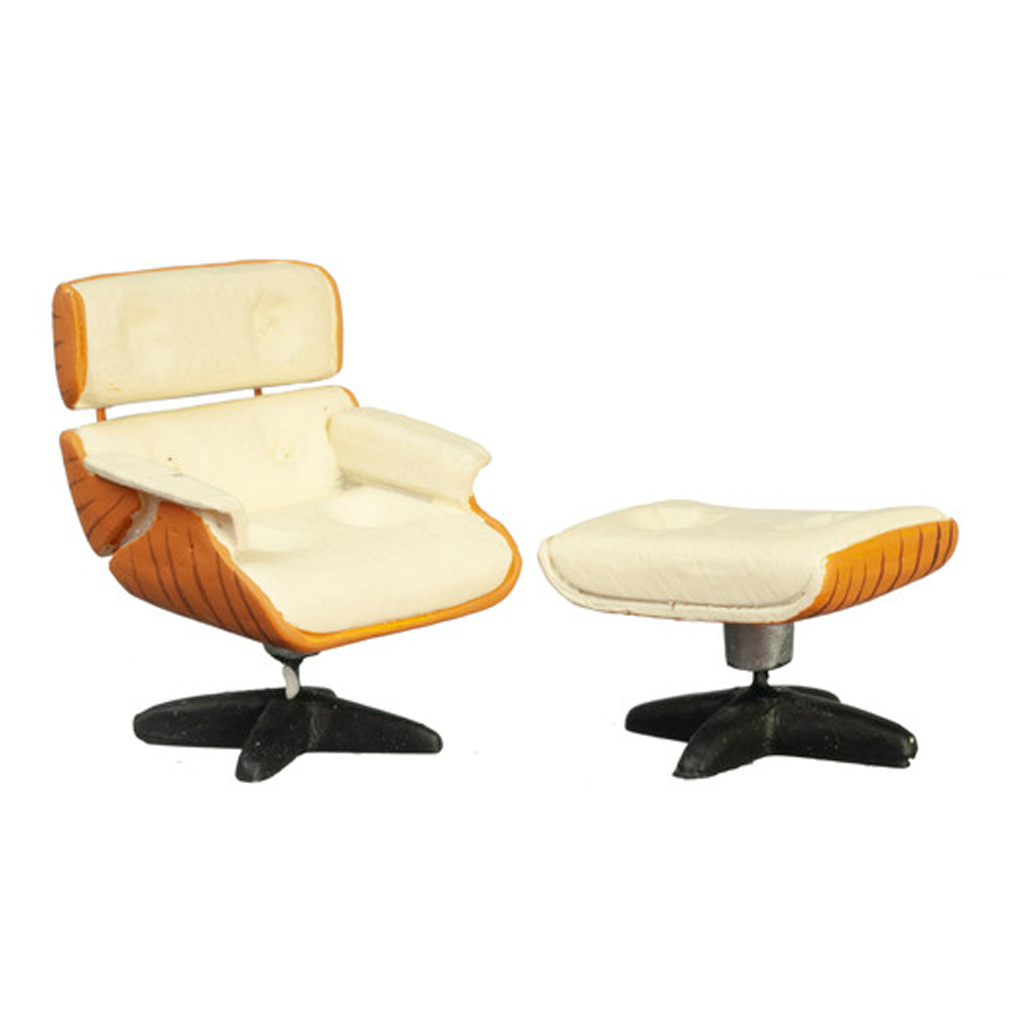 Decorate your 1/24th scale dollhouse using this 1/2 inch scale Dollhouse Miniature Lounge Chair with Ottoman. This set is made from resin and will compliment any 1/2 or 1/24th scale dollhouse. 2 pieces per set. ALL SALES FINAL.

Approximate Overall Measurements:
Chair - 1 3/8"W x 1 1/4"D x 1 1/2"H
Ottoman - 1 1/8"W x 7/8"D x 1"H

Our product is recommended for adult hobbyist and children ages 13 and up.