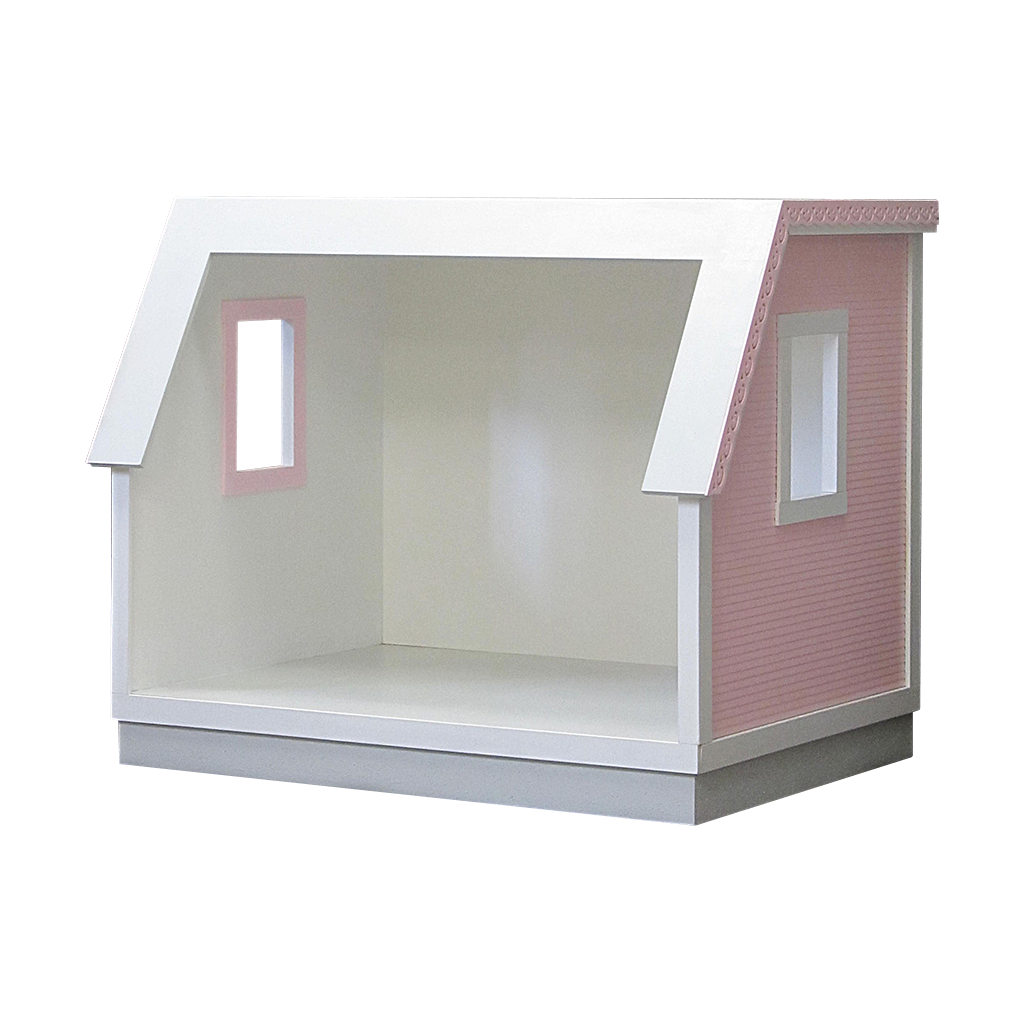 Here at Real Good Toys, we know dreams come in all sizes. That's why we're so excited to introduce My Dreamhouse, the first pre-cut, unfinished dollhouse kit for 18 inch dolls. Made for the girls and boys of today, just imagine the look on your child or grandchild's face when you present the My Dreamhouse dollhouse for their 18 inch dolls. You'll create hours of fun-spiration, joyful play for the whole day and a place for their 18 inch dolls to rest and dream. Make the My Dreamhouse dollhouse kit for 18 inch dolls the beginning of their story!

My Dreamhouse Dollhouse Kit for 18 Inch Dolls Classic Features Include:
Complete kit includes everything you need to finish as shown*
Precision Workmanship - pre-cut parts engineered to really work
Sturdy construction features 3/8 inch thick milled clapboard exterior walls in MDF (medium density fiberboard)
Grooved construction makes this kit easy to assemble and very durable
Pre-cut window frames for exterior and interior
Durable 1/8 inch thick gingerbread trim is pre-cut
All trim is pre-cut
Kit includes (1) LED Light Support Back to give the right angle for our ExtraBrite© LED Striplights (sold separately) - Electrify this dollhouse kit and Light It Up
Electrification slots for ease of wiring and electrifying the dollhouse
Item #AG180 - My Dreamhouse dollhouse kit overall dimensions are 32"W x 23"D x 26 1/2"H and interior room dimensions are 29 1/4"W x 23"H
Recommended age 8+
Download and print your very own My Dreamhouse dollhouse coloring pages.  Perfect for trying out different paint schemes before you begin your project!
* Paint, glue, curtains and any landscaping, dolls or furnishings are not included.
NOTE: All dimensions listed on this website indicate the overall dimensions of each dollhouse including items that protrude, such as porches and roof cresting.